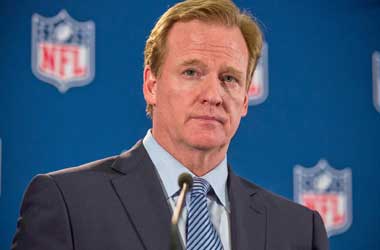 Some of the top players in the National Football League's (NFL) such as Odell Beckham, Patrick Mahomes and Deshaun Watson starred in a video challenging the league to acknowledge that systemic racism is real, and admit that they were wrong in ignoring protests led by Colin Kaepernick, who knelt during the national anthem in 2016 arguing against police brutality towards black Americans.
The Kaepernick protest first exposed the tensions between team owners who are overwhelmingly old and White and players, who are overwhelmingly young and African-American. The video asked the NFL to read a statement they had prepared that would affirm the league's solidarity with its players in fighting against systemic racism.
ESPN
US President Donald Trump responded shortly by tweet defending Drew Brees, the quarterback for the New Orleans Saints for his belief that kneeling during the national anthem was tantamount to disrespecting the military.
I am a big fan of Drew Brees. I think he's truly one of the greatest quarterbacks, but he should not have taken back his original stance on honoring our magnificent American Flag. OLD GLORY is to be revered, cherished, and flown high…

— Donald J. Trump (@realDonaldTrump) June 5, 2020
The NFL has since responded via its commissioner, Roger Goodell, who released a video shortly after Trump's tweet. In the video, a visibly emotional Goodell was clear in taking responsibility, stating that the league was wrong in ignoring player protests and ending with a statement of solidarity for the nationwide protests spurred by a police officer kneeling on George Floyd's neck until he died.
We, the NFL, condemn racism and the systematic oppression of Black People. We, the NFL, admit we were wrong for not listening to NFL players earlier and encourage all to speak out and peacefully protest. We, the NFL, believe Black Lives Matter. #InspireChange pic.twitter.com/ENWQP8A0sv

— NFL (@NFL) June 5, 2020
The video is a clear rejection of Trump and his policies, as well as the substantial base of fans who are Trump supporters. Brees, the recipient of Trump's admiration in his tweet, has also responded by distancing himself from the President. Brees implored Trump by name to stop using the flag to distract and divide Americans and discuss the issue of racial injustice head-on.
A significant number of team owners are public supporters of Trump, most famously New England Patriots' owner Robert Kraft. Kraft is among the 10 NFL team owners who made contributions to Trump's inauguration committee.
Kaepernick Still Exiled from NFL Teams
However, despite Goodell's unprecedented apology, many are still calling for justice for Kaepernick. Since his protests four years ago, Kaepernick has since found in limbo as no NFL team wants to hire the controversial player despite still being in excellent playing condition.
Kaepernick has lost millions in potential salaries that he could have earned had he stayed quiet. Now that the movement he started is gaining steam, it appears to be time to reward him for his foresight and bravery.