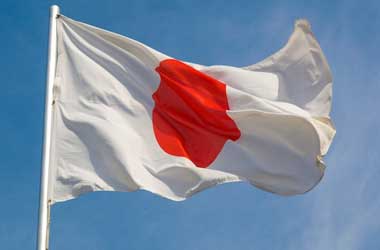 Japan's "integrated resorts" (IR) bill will end the Japanese government's ban on poker and allow integrated resorts in the country to add poker rooms.
The Japanese government had initially planned to limit wagering at these integrated casinos to high-chance games like roulette and slot machines but have now decided to include poker in their offerings.
The reason for not wanting to include games like poker is because player vs. player games open the possibility of gamblers cheating by using different schemes such as teaming up so they can cash in more chips. This differs from games of chance where the player only competes against the house.
Japanese Gamblers Showing Interest In Poker
The situation changed when the national government decided that even though poker players have to compete against each, table dealers could still keep poker games fair. Government officials also believe green-lighting poker at the casinos will also increase business at the IRs. In 2017, over half a million people watched the final table of the World Series of Poker and has gained massive interest across the world in the last decade.
During the last few years, poker has also caught the attention of Asian gamblers and a number of poker tours look to make Macau one of their stops. The World Poker Tour (WPT) made its first stop in Japan during November 2017 and was happy with the response. WPT Japan saw a total of 460 local and foreign players participating in the event which was held in Tokyo. The WPT avoided Japan's anti-gambling laws by awarding top finishers with "tournament tickets" instead of real cash.
Japan Legislators Want To Give Dealers More Responsibility
The IR bill initially stated that only games of chance will be offered at Japanese casinos. They include baccarat, blackjack, and roulette. However, gambling experts pointed out that holding international poker tournaments in Japan will be helpful in attracting players and fans from across the world and boosting Japan's gross gaming revenue.
The Japanese government is okay with adding poker to the IR bill as long as there are certain measures put in place to ensure that players do not get away with cheating at the poker tables. The government wants to give dealers more ownership and is considering options like requiring dealers to pick which players get in on the action and prevent friends from being seated at the same poker table.
The IR bill's passage will be followed by a final decision about which games will be allowed at IRs. This will be made by administrative groups known as "casino management committees".