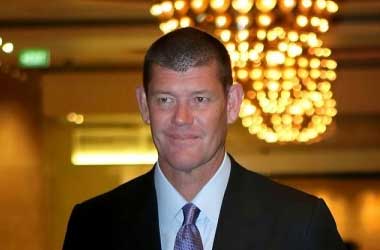 Australian billionaire and Crown Resorts board member James Packer stated this week that Crown Resorts will not be pursuing a casino license in Japan and would continue to focus on its Australian market. Packer did highlight the fact that he had not discussed this in detail with the Crown Resorts board but from his perspective it was not realistic at this point of time for Crown to focus on Japan.
Crown Resorts had plans to expand into Las Vegas, Macau and Sri Lanka a few years ago but scrapped all international expansion plans earlier this year after the company was rocked by the arrests of 18 Crown employees in late 2016 in Mainland China. The Chinese authorities arrested Crown Resort employees for allegedly marketing and promoting gambling services to locals and detained most of them for 12 months.
The arrests hurt Crown Resorts reputation and resulted in the company dropping all its international expansion projects. However Crown Resorts did keep its options open for Japan and was interested in developing an integrated resort in Yokohama. Japan legalised casino gambling in 2016 and is expected to initially approve two gaming licenses for integrated resorts in potential locations such as Yokohama, Osaka and Tokyo.
The biggest casino operators in the world such as Las Vegas Sands Corp, MGM Resorts International, Melco International and Wynn Resorts are competing fiercely to win a lucrative gaming license in Japan and a number of these operators have already committed to investing $10 billion into the Japanese market.
In a statement, Packer said
People talk to me about Japan. I don't believe it is realistic for us to win a license in Japan. It is off my table. But I am only one director and I haven't had the conversation with the board. I am not saying 'no forever', but what I am saying 'no' to is writing a Aus$500 million or Aus$1 billion cheque to go into Japan next week
Packer wants Crown management to focus on the domestic market and not get distracted by international projects. Crown Resorts was hit last week with fresh allegations of tampering with pokie machines at its Crown Melbourne casino resort. MP Andrew Wilkie brought these allegations before Parliament last week and claimed that former Crown Melbourne employees had proof of deliberate misconduct.
QUTNews
Crown Resorts has denied those allegations and the Victoria gaming regulator has confirmed that it will launch an investigation into the matter. These new allegations will not help Crown Resorts in its push for a Japanese casino license and will definitely sway the rest of the board to side with Packer and drop its Japan expansion plan.