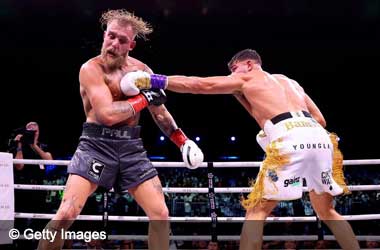 Summary
Jake Paul lost his boxing match by split decision to Tommy Fury
Jake alleges that he will collect $30 million even with a loss
Talks of a potential rematch could also be in the works
YouTuber turned boxer Jake Paul and Tommy Fury finally got the chance to fight each other in Saudi Arabia on 26 Feb.
This was the third time that the fight was booked as the fight was cancelled on the previous two occasions by Tommy Fury – who is the brother to WBC heavyweight champ Tyson Fury, who is wanted by Francis Ngannou.
Tommy Fury Wins By Split Decision
There was a lot of drama in the lead up to this fight, some of it was real and some was a bit drama to hype up the fight. This was the first time that Jake Paul got to face a professional boxer and it exposed quite a few weaknesses in his game.
Jake took quite a bit of damage in the fight and his cardio was also tested but to his credit he managed to last all 8 rounds with Tommy. The referee got a lot of criticism for the way he officiated this fight as he often stepped in to save Jake just as Tommy was piecing him up.
Tommy Fury clearly dominated the fight and was confident that he would get the win by decision. However, the judges gave him a bit of a fright because one of the judges scored the fight for Jake, which led to a split decision which may boxing bettors had not predicted.
The judges scored the fight 74-75, 76-73, 76-73 and Tommy ended up winning by split decision, to hand Jake his first loss as a boxer.
Jake Paul Sends Message To His Fans
Jake Paul has taken the loss really well and took to social media to tweet that he will take home $30 million even with a loss.
He sent out a tweet to his fans which said
To all my young fans, I love you. Don't be saddened by my loss. Life is full of ups and downs. You just have to learn from your failures and come back better. Hard work, hard work, hard work. I will be back.

— Jake Paul (@jakepaul) February 27, 2023
Jake said he was humbled by losing but would take his loss on the chin and come back stronger. He also said that he was interested in getting a rematch with Tommy in the near future.