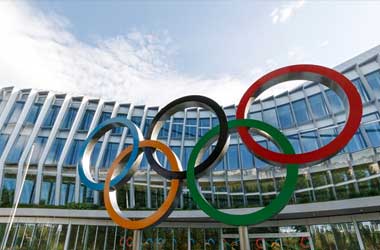 The International Olympic Committee (IOC) has called for strong sanctions to be levied out against the individuals who deleted the doping test results for Russia. The data in question was handed over for examination to the World Anti-Doping Agency (WADA).
The IOC labeled the deletion of Russian doping tests as an affront to the credibility of athletes worldwide. However, the IOC did not make any explicit threats to bar Russian athletes as a whole from competing at the 2020 Tokyo Olympics. As long as the athletes pass the required doping tests for the Olympics, the IOC will allow them to compete next year in Tokyo.
This response contrasts with the course of action recommended by the US Anti-Doping Agency (USADA), who pushed for a complete ban of Russian athletes from the 2020 Tokyo Olympics, as punishment for what is accused to be a state-sponsored doping program.
At the 2018 Pyeongchang Winter Games, Russia was punished in a similar manner advocated by the IOC, which resulted in Russia being banned for state-sponsored doping programs. However, Russian athletes with no history of violations were allowed to compete as neutrals. WADA's compliance committee concedes that this solution may be reused next year.
AP Archive
Travis Tygart, chief executive of USADA says WADA must draw a line in the sand with respect to Russia and its continued flouting of the rules that other countries have had to adhere to fully. He said the standard response of organisations such as WADA and IOC unjustly rewards state-wide, government-controlled deceit by Russia. To deter future doping violations from Russia, Tygart wants tougher sanctions to be set, beginning with a ban of Russia and all Russian athletes for the 2020 Tokyo Olympics.
The IOC has resisted from such drastic sanctions, claiming that their mandate, based on natural justice, compels them to punish specific perpetrators of illegal acts, but not render an entire nation's sports program illegitimate as a result of individual drug violations. The IOC has maintained that the violators remained at large, and no evidence implicates the Russian Olympic Committee members.
Whistleblower Condemns Weak IOC Response
Grigory Rochenkov, who defected after revealing the state-wide nature of Russian doping, condemned the IOC response as weak through statements released by his lawyers. While WADA deserves credit for unearthing the deleted Russian doping tests, the response from the IOC must be stronger to discourage other countries from copying the Russian doping playbook.