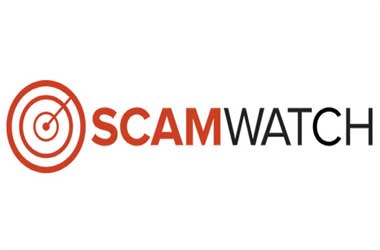 Investment scams continue to do the rounds down under and scam artists are filling their accounts. According to the Australian Competition and Consumer Commission's (ACCC) Scamwatch, Australians lost more than a million dollars in January 2020.
The report released by Scamwatch reveals that Aussies lost around $1.43 million to investment scams. These numbers come only from reports that were filed. January 2020 saw 396 scam reports filed by concerned citizens and 34.3 percent of them experienced with financial losses.
The concern for the authorities is that the investment scam amount has increased when compared year on year.
In January 2019, Scamwatch received 284 scam reports and reported losses of around A$1.08 million. Compared to this year's losses, there has been an increase of 98.1 percent.
The report also shows where Aussies lost their money. Most of the scams were carried out on the internet. With its anonymity and ease of use, the internet allows people to make mistakes quicker than they normally would. Plus, the illusion of control makes them overly confident. The result is high losses from investment scams.
January's losses to scams are rather interesting considering the authorities' continue to warn people about scams in general. This is in reaction to the major losses that Australians experienced last year. 2019 saw Australians lose over A$61.61 million from investment scams in total. There were around 4,986 reports filed about investment scams, with 42.3 percent saying they lost money from them.
Telling Statistics
The information from these reports was also quite revealing on how these scams operate. For one, the majority of the people who lost their money last year were contacted via phone. High-pressure sales tactics and the like are a common thread among those who lost money to these fraudsters. Surprisingly, the victims' ages ranged from 25 to 44. People aged 25 to 34 were those who lost the biggest, mainly because of inexperience. Older victims were the ones who reported the most.
The scams also had their peak periods. Reports showed that July was when scammers were riding high, with 674 reports and A$12.56 million in losses. August and December were also two of the other peak months.
Besides investment scams, dating and romance scams were also popular. Another type of scam that caught Aussies flat-footed were threats of life and arrest scams. With Valentine's day on the horizon, a warning has gone out asking Aussies to be careful of dating and romance scams.
If you looking for legal Australian investments why not look at our pick of the best binary brokers.