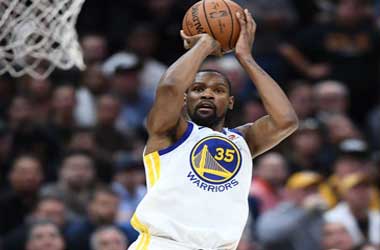 Current NBA Champions the Golden State Warriors have been unstoppable and will enter their new season once again as the favourites to win the 2019 NBA Championship. The Warriors have a star studded team and one of their biggest stars is without a doubt Kevin Durant.
Durant is an All Star who has been selected on nine NBA All-Star Teams and eight All NBA teams during his career. When Stephen Curry has been out through injury or had a tough day at the office, Durant has stepped up his game both offensively and defensively.
Despite being one of the best players in the NBA, Kevin Durant isn't very popular with the fans who fault him for abandoning his former team the Oklahoma City Thunder and joining the popular Golden State Warriors in 2016. Two years have passed since then but the fans have not forgiven Durant and continue to be spiteful to him on social media and during NBA games.
The 30 year old Durant has not taken this criticism lying down and has often lashed out at fans who have criticized him and sent hate his way. This is one of the main reasons why he feels that he will never receive the Defensive Player of the Year (DPOY) award.
In a statement, Durant said
You know they're not gonna give me anything. Even if it's on the fence, I have to be clear-cut better than everybody for me to even get a look. I mean, it's just pure hate for me obviously, and no appreciation for my real skill for the game. But I get it. I understand where we're coming from. I understand what we have here in this building that scares everybody.
ESPN
Durant Not Concerned About Accolades
He won the Most Valuable Player (MVP) award in the 2013-2014 season but after joining the Warriors, he hasn't won any awards during the regular season. Durant said that he is now at a stage in his career when he no longer worries about such accolades as his focus remains on taking the Warriors to yet another NBA Championship.
While Durant has to deal with the hate and spite thrown at him, he also has to deal with the fact that teammate Draymond Green is considered to be the best defender in the NBA and Durant will have to outshine Green during the regular season if he wants to lay claim to the DPOY.