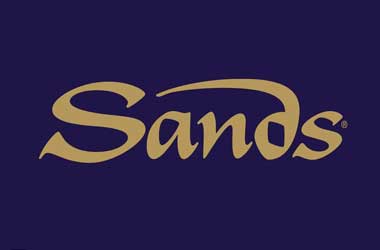 Las Vegas Sands Corporation announced that it will be pulling out of the Las Vegas market and dropping Las Vegas from its name going forward.
The company will be known as Sands Corp. and will focus on its Asian casino properties which are located in Macau and Singapore.
Even before Sands Corp. chairman and founder Sheldon Adelson passed away, the casino operator indicated that it was planning to sell its iconic Las Vegas casino properties.
Sands wanted to put the iconic Venetian Casino and the Sands Expo and Convention Center up for sale.
A couple of months after expressing the desire to sell its Vegas properties, Sands Corp has found a buyer who is willing to shell out $6.25 billion for its Vegas casinos. Apollo Global Management and Vici Properties have worked out a deal with Sands Corp. which will see Apollo pay $2.25 billion to take on the operational rights for the Venetian while Vici Properties will pay $4 billion to get control of the real estate and land.
CNBC Television
COVID-19 devastated that casino industry in Las Vegas and market analysts have predicted that it will take up to 2024 before Las Vegas casinos can recover fully. However, Apollo Global and Vici Properties were willing to pay a combined $6.25 billion to get their hands on these properties as they were confident that they would get a good return on investment as they expected the Las Vegas casino market to bounce back a lot sooner.
Sands Corp. To focus On Asian Market
Sands Corp. brought in only 13 percent of its combined revenues from its U.S operations in 2019. The bulk of its revenues have been coming from its Macau casino properties and its popular Marina Bay Sands casino resort in Singapore.
Sands Corp. said it was a bittersweet moment for the company as there was so much history attached to its Las Vegas properties. The launch of the Venetian casino in many ways signified the launch of Sheldon Adelson the casino magnate. However, the company said it was the right time for them to pull out of the U.S casino market and look to boost its presence further in the Asian market.
Sands Corp has not made any official announcement so far as to whether it would once again focus on getting a casino license in Japan and building a multi-billion dollar casino in what many believe could be the second most lucrative market in Asia after Macau.