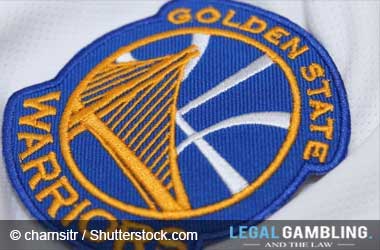 Golden State Warriors went in as the favourites when they played the Minnesota Timberwolves on Sunday evening.
The Warriors who are the defending champions were without their star player Stephen Curry and his absence hurt the Warriors as the Timberwolves played a great game to finish 109-103 at the Target Center.
Too Much Work For Kevin Durant
Kevin Durant knew that he had to raise his game to make up for the absence of Curry. Durant played well but his teammates were just unable to give him the usual support that he has gone accustomed to. Credit must also be given to the way the Timberwolves fought back and exposed weaknesses in the Warrior's defense.
This is the second consecutive defeat in the NBA that the Warriors have suffered but they are still in a good position on the points table. The Warriors have so far played 51 games and lost just 16 and hold the second spot on the Western Conference points table. The Houston Rockets are just ahead having played 52 games and losing 14 times.
MLG Highlights
Stephen Curry Recovering From A Sprained Ankle
Stephen Curry is currently being treated for a sprained ankle and should be back to training in a week or two. However Curry is not the only one missing from action as the Warriors listed quite a few injury dropouts. Key players who are out due to injury include Andre Iguodala who is battling a sprain to his left wrist and David West who has a cyst on his right arm.
Rookies Jordan Bell is also out with a sprain to his right ankle and shooting guard Patrick McCaw who plays as backup has a fractured left wrist. Even though the Warriors suffered their second consecutive loss, Kevin Durant remained positive and said the team would not have had a huge celebration had they won and they will also not drop their heads in disappointment with this loss. The Warriors have a two day break and then play the LA Lakers on Wednesday. Durant remains hopeful that key players will return and the Warriors will return to their winning ways.
In a statement, Durant said
We're looking forward to having them back because they definitely change our team, and get us back to what we want to do as a basketball team. We have a system in place that maximizes everybody's strengths. You can see if you take a few
guys out, it's a totally different game