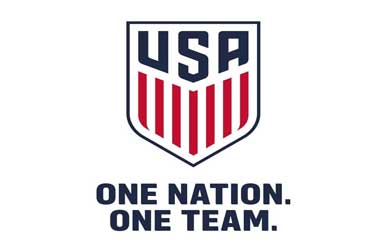 Summary
The new CBAs will equalize World Cup prize money between both teams
The new deals are the first of their kind in the country and around the world
USSF becomes the first federation to push for equal pay of World Cup bonuses
The United States Soccer Federation (USSF) and the two unions representing the players have signed two historic labor deals which will see both the men's and women's national teams get an equal share of World Cup bonuses.
Equal Pay Dispute Addressed
The pair of collective bargaining agreements> (CBAs) will take effect on June 1 and will extend through to 2028. The fresh deals are good news for both of the federation's senior national teams as they would resolve the long-standing issue of equal compensation.
Both deals will enable the men's and women's national teams to play under the same economic terms, enjoying the same compensation across all competitions such as the FIFA World Cup. The two teams will also adopt a common commercial revenue-sharing mechanism.
The US Women's National Soccer Team Players Association (USWNTPA) had operated under a deal that expired at the end of 2021 but was extended through March 2022, while the CBA for the US National Soccer Team Players Association (USNSTPA), representing the men's team, lapsed in 2018.
The new CBAs ensure equal rates of pay for both teams in terms of game appearance and performance fees, bonuses and World Cup prize money. The agreements also effectively remove the guaranteed salaries for women players as they will now be paid using a pay-for-play model, like their male counterparts.
Also part of the agreement is the implementation of a new revenue-sharing framework whereby the USSF will allocate a portion of its broadcast and sponsorship revenue to players, divided on a 50/50 basis between the USWNTPA and USNSTPA.
Additionally, the men's and women's senior national teams will also enjoy child care and retirement benefits. They will also be given equal support and flexibility when it comes to accommodations, venues and field surfaces, staffing, scheduling, and work environment throughout their training.
USSF Leads the Way
USSF President Cindy Parlow Cone said it had been her ultimate goal to be at the forefront of addressing the equal pay dispute and now it has finally come to fruition. While Cone and the federation exerted a lot of effort and hard work to make things happen, Cone acknowledged that they wouldn't have done it without the full cooperation of the men's and women's national teams.
With these landmark agreements, the USSF has officially become the first soccer federation across the globe to equalize World Cup prize money. It won't come as a surprise if other federations will also follow suit.