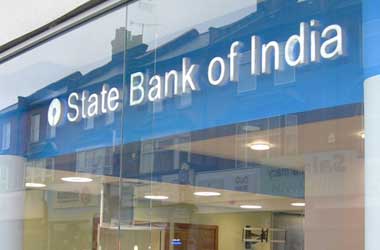 India's largest public sector bank, State Bank of India (SBI), has joined hands with 30 banks to launch a common blockchain based exchange for trading non-performing assets (NPAs). The platform will facilitate transparent price discovery of NPAs. SBI has more than 550 million accounts and is among the early implementers of IT in India.
The country's financial system struggles with mounting NPAs worth over $210 billion. On its part, SBI, one of the 40 largest banks in the world, has NPAs worth $30 billion. Therefore, there is a need for a data-driven price discovery mechanism for NPAs. The platform will be created in partnership will other banks, asset reconstruction companies, and investors. Furthermore, the proposed blockchain based platform will provide the solution for the issue faced by the banking sector in India. Additionally, SBI, whose core banking solution processes more than 2 billion transactions a day, also has plants to establish trade finance and loan exchange platform based on blockchain technology.
Addressing a seminar on emerging trends in financial services organised by business and management consulting firm EY, Sudin Baraokar, Head Innovation, SBI, said
"a unified infrastructure with all related participants on board will help avoid debacles like the recent bank guarantee/LoU-related frauds. Everybody will know the origin of a transactions and the entity responsible for its final settlement."
Baraokar also stated that SBI is keen on building innovation in collaboration with international players and start-ups to bring down development time for technology-based financial services.
In February 2017, Bankchain, a consortium of banks led by SBI, was set up to work on developing blockchain-based solutions for banking in India. Additionally, SBI announced that it would go for full-fledged deployment of blockchain in its reconciliation, remittances and trade finance operations in FY19. The move is expected to result in cost savings associated with the three functions by about 40% to 50%.
SBI's deputy managing director and chief information officer, Mrutyunjay Mahapatra, had clarified that the initial adoption of the technology will happen at the level of individual banks. Once it becomes successful, the system will be extended to other branches.