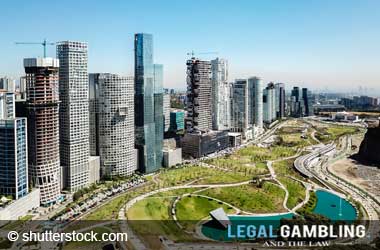 One of New Mexico's big industries is suffering greatly from the coronavirus crisis. The state has a very profitable racing industry that brings in millions of dollars annually. With the coronavirus pandemic causing a shutdown, no races are happening, which means zero earnings for everyone in the industry.
There is a big push though from local horse owners to allow for live racing to come back, with strict protocols in place to prevent the spread of infection.
The New Mexico government suspended live racing several weeks ago to limit the number of large gatherings. This was to prevent the spread of the virus. Though casinos and tracks are empty, the horse stables are still open and are losing money since they have to pay salaries and care of the horses. No one wants to lose money, which is the reason for the push for reopening.
For live racing to come back, NM Governor Michelle Lujan Grisham must give her approval. However, the governor has been pretty strict about the state's social distancing measures. Additionally, the state's Racing Commission would have to put forth several options and recommendations on how to make sure the reopening happens as safely as possible.
A recent meeting between the owners of the local race tracks and the commissioners saw the main issue being discussed but no word on the reopening has been released. The commissioners did cancel the remaining race dates scheduled for the race tracks so that their purse money could be used for later races this year.
What the commission has been reviewing is what other states with racing have been doing. A popular option is to allow races without spectators.
Major Hit
last fiscal saw New Mexico bring in $62 million from the gaming taxes alone. The data estimates that the tracks generated over $240 million in net wins. This makes the
horse racing industry one of the state's biggest moneymakers
. Reopening it would help the economy recover from the economic hurt that the pandemic is causing.
Yet another major problem is the maintenance of horses which is not cheap. The horses still need expensive care during this period of time. However, NM does not want to yield to pressure and open the racetracks without having proper protocols in place!