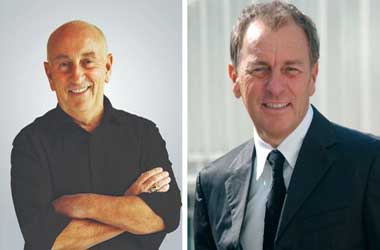 Fred and Peter Done who own the popular Betfred sportsbook are also owners of a company that deals with health issues of public sector staff which includes providing treatment to problem gamblers in the UK.
The billionaire Done brothers, who have donated £375,000 to the Tory party since 2016, own Health Assured, a company which possesses a number of government contracts to provide health programs for employees. The company manages Employee Assistance Programmes to look after the health and wellbeing of staff from public sector organisations. Health Assured's customers include a roster of NHS trusts and MP's staff. In the last three years, the Dones have netted £5.2 million in dividends from the firm.
MPs from all parties expressed their disappointment at this revelation, calling the arrangement "cynical". According to Jon Ashworth, the shadow health secretary, the Dones' interests in the gambling industry render their interests in problem gambling treatments suspect, and a total conflict of interest. Iain Duncan Smith, a co-chair of a cross-party gambling taskforce, bemoaned the fact that the Dones were profiting off a problem through Health Assured when they themselves created the problem through their aggressive practices with Betfred.
These harsh assessments was backed by the NHS mental health chief Claire Murdoch who had written a public letter last week to major gambling firms such as Betfred to help quell problem gambling in the UK. Murdoch described the Dones' ownership of two businesses with opposite goals as the height of hypocrisy.
She said that gambling tycoons such as the Dones should not be able to gain income from providing treatment to problems they have aggravated. She said it was better for problem gamblers patronize one of the new NHS clinics tailored for their issues.
Health Assured Under Scrutiny
Health Assured's government contracts with firms in the public sector are valued at least £2.5 million. Some of these contracts come from big names as the Ministry of Defense, and the Houses of Parliament. Tens of thousands of government employees are covered by Health Assured's policies, including the NHS.
According to some analysts, the real value of the contracts earned by Health Assured may be larger, as it is not uncommon for multimillion-pound contracts to be granted to multiple firms without an itemized list that clearly shows which company is responsible for what.
While Health Assured and Betfred are managed separately, both companies have the Dones as majority owners. Health Assured played down the scrutiny by releasing a statement that affirmed that their public sector contracts were vetted properly before they were awarded.