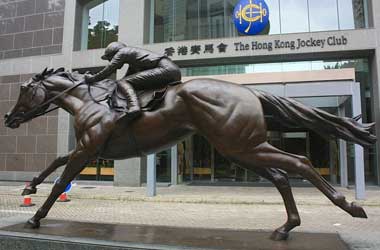 The Hong Kong Jockey Club (HKJC) is one of the more reputed institutions in the horse racing world. The HKJC is taking a stand against Betfair Australia, a betting exchange operator for stepping on its toes.
In a scorching five-page letter, the Club has told Betfair Australia that it should cease and desist from offering wagers on Hong Kong markets. The Club feels that the betting operator is being reckless about its operations and compromising the integrity of horse racing in Hong Kong.
The five-page letter to Betfair Australia chief executive Tim Moore-Barton accuses the betting exchange of having no approval or permission to offer Hong Kong markets on their betting exchange.
Crown Resorts, the parent company of Betfair Australia, was also dragged into the mess when the letter referenced the recent inquiry that has just begun that investigates the company for links to organised crime and money laundering.
CNN
In a statement, Philana Poon, club secretary said
Of particular note, on 8 August 2019, the New South Wales Government's Independent Liquor & Gaming Authority (L&G Authority) announced an inquiry into a proposed sale of shares in Crown Resorts. Such an inquiry into your holding company's operations within the highly regulated casino industry manifestly raises concerns over the adequacy of corporate governance measures adopted throughout the Crown Resorts group.
The letter highlighted that Betfair Australia has started offering Hong Kong betting without even getting approval from the club. The HKJC has also sent these concerns to the Australian Government and the Northern Territory Racing Commission who are supposed to be in charge of licensing Betfair in Australia.
Big Earnings for Betfair Australia
One of the Jockey Club's accusations against Betfair Australia is that it did not pay any product fees to start betting on Hong Kong racing. The HKJC also said that it was not aware that Betfair Australia had entered the market and was only informed via the media.
Betfair Australia only recently started offering Hong Kong market betting on its platform and has done rather well in this short period. The betting operator held over A$420,000 in matched bets over the opening meeting of the season this past week.
HKJC will lose out on this revenue as Betfair Australia is eating into its market but apparently Jockey Club chief executive Winfried Engelbrecht-Bresges is not concerned about this. He says Betfair Australia moving into the Hong Kong market without permission will cause significant damage to the integrity of the races.