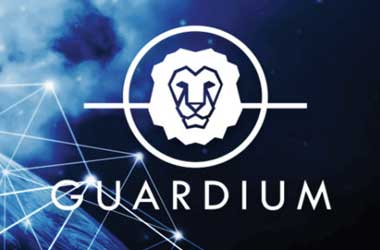 Guardium, a blockchain technology based solution for physical safety and security, has announced that it is migrating from Ethereum network to NEO (NEO) platform as an NEP-5 token. Guardium has cited speed, scalability, availability of libraries for integrated development, and intuitive wallet as some of the main reasons for migration.
Guardium has elaborated on the reasons for migrating to NEP-5, as follows
Scalability and speed: Neo can handle 1000 transactions per second today. Block generation takes only 15–20 seconds.
Intuitive Wallets: According to Guardium, the NEON wallet, developed by City of Zion, is excellent. It's consumer friendly, frequently updated and has native support for token sales.
Libraries For Integrated Wallet Development: There are now actively developed open-source libraries that allow developers to integrate an NEP-5 Guardium Token Wallet directly into Guardian Circle.
Identity Model: NEO has been built from the ground-up with the concept of identity as a core feature. Furthermore, the NEO team always has an eye on local-regulations, accountability and identity management. Through standards such as X.509 Guardium developers aim to leverage the NEO infrastructure certificate/identity features.
Separation of GAS and NEO: According to Guardium, the price of gas for Ethereum has become outrageous and is already completely out of reach to the developing world. In case of Neo, the GAS is separated from the NEO tokens to keep transactions reasonably priced.
BIG news! GUARDIUM is moving the NEO blockchain: https://t.co/M82OHZBNXs pic.twitter.com/WD9yELeark

— Guardian Circle (@guardiancircle) March 2, 2018
What is Guardium?
Less than half of the world has 911, a government centralized emergency response system. According to Guardium, this 1968 system created for the world of landlines has not advanced significantly and suffers from several disadvantages. Even if the caller is able to get connected, the centralized agencies may not be able to reach the place on time. Furthermore, centralized system suffers from issues such as scalability and distribution. Additionally, a user should have adequate knowledge to handle complicated systems. Even then, a person who cannot speak or suffers a heart attack may not be able to access the helpline. Guardium aims to provide a solution through blockchain technology.
How Guardium Works?
• Become Guardians with friends, family and neighbors in the app.
• Optionally select Paid Guardians to subscribe to as well.
• When users hit an ALERT button, Guardians are instantly notified.
• When they click through, they appear on a map and a chatroom.
• It is similar to 'SnapMaps for 'emergencies.'
• In under 30 seconds, everyone knows where everyone else is. And everyone can communicate. So now they
can come up with a plan to help user fast.
• Guardians are not required to know each other ahead of time.
• There are optional paid semi, pro and professional Guardian responders: off duty EMT's, security
guards, 'guardian angel' groups and paid concierge Alert operators.
Instead of simply alerting a single, remote 911 call center, Guardian Circle sends alerts to multiple parties, especially ones who are geographically nearby. In under 30 seconds, everyone knows where everyone else is and can communicate without requiring them to know each other in advance. Help includes friends, family and neighbors. It may also include off duty EMT's and security guards as well as professional responders such as police, fire, rescue and medical.
Guardium Token
Guardian Circle will have a free-tier and a paid-tier. Guardian Circle intends to introduce the Guardium Token which will be used as a form of settlement between participants in response related transactions within the ecosystem. Guardium also doubles as the loyalty and rewards system within Guardian Circle, to incentivize all participants to contribute to the ecosystem.
Progress To Date
• App Released: Available now worldwide on iOS, Android and Alexa.
• Alexa Skill (voice app) released:"Alexa! Tell Guardian Circle I have an emergency!"
• Winner: LAUNCH Festival (World's Largest Startup Conference, Silicon Valley)
• Partnerships: Formed partnerships with international organizations that is expected to yield
distribution to 50M users in the developing world in 2018. We expect this number to grow to 400M by
2022.
• Open API Complete: This allows hundreds of IoT devices (panic button rings, fall detection, voice
devices, irregular heartbeat detection) to be easily paired with any Guardian Circle account.
Guardium tokens
There will be total supply of only 100M GUARDIUM Tokens. The developers are selling 30M of them. To receive Guardium, download any NEO-compliant wallet. The developers have recommended the NEON Wallet by City of Zion.
Guardium Public Presale Terms
Investment: $5k minimum
List Price: .333 USD per token
Presale Bonus: 25%
The token is offered to non-US based individuals only.The public presale ends March 19, 2018 at 11:59 pm PST.