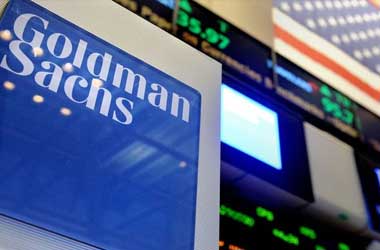 The FIFA World Cup is one of the biggest sporting events in the world and will commence from June 14 and will run till July 15. The World Cup which takes place every four years will be held in Russia and will see millions of football fans tune in from around the world to support their favourite teams.
Billions of dollars in sports bets will be place on both licensed and unlicensed sports betting websites during the 2018 FIFA World Cup as punters try to predict the outcomes of the games and back their favourite teams to win. These sports bettors would give a lot to get an inside scoop on how things will turn out and who will be the eventual 2018 FIFA World Champions.
Goldman Sachs has used artificial intelligence (AI) to run through over 200,000 different models to arrive a final outcome for the World Cup. The AI processed extensive data on the teams that are participating in the world cup, player data, past results and then went on to simulate over 1 million potential outcomes before arriving at a final outcome.
Goldman Sachs
In a statement, Goldman Sachs analysts said
We capture the stochastic nature of the tournament carefully using state-of-the-art statistical methods and we consider a lot of information in doing so. We are drawn to machine learning models because they can sift through a large number of possible explanatory variables to produce more accurate forecasts than conventional alternatives
Goldman Sachs: Results From AI Research
The results show that if you want to back a team to win the World Cup, then put your money on Team Brazil. The AI research shows that Germany and Brazil will clash in the final and it will be Brazil that will go on to win its 6th World Cup.
England, Spain and Argentina are expected to make it to the quarter-finals but they will not go further than that. France has a great chance of winning the world cup but are expected to lose to Brazil in the semi-finals. Hosts Russia are not expected to have a good tournament and will bow out during the group stage. Saudi Arabia is expected to surprise everyone and make it past the group stage.
It will be interesting to see how accurate these predictions from Goldman Sachs turn out to be. The analysts go on to admit that the forecast is pretty uncertain because football is after all an unpredictable game.