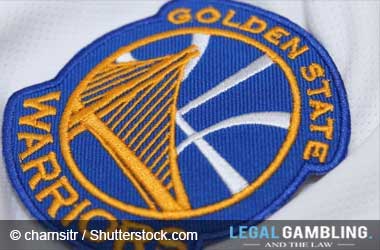 Before the 2018 NBA Season commenced, analysts and commentators said that the Cleveland Cavaliers and Golden State Warriors would meet once again in the NBA finals as they were the two best teams in the competition.
The Cavs had a poor start to their season as their core team was dissolved and the Warriors had a few hiccups along the way. However, both teams not only made it to their respective conference playoffs but scraped through in Game 7 to make it to the 2018 NBA Finals.
The Houston Rockets had a great opportunity of sending the Warriors packing as they had the upper hand entering Game 6.
However, the Warriors came together and put in a special performance in Game 6 and Game 7 to secure a place in the finals. Kevin Durant and Stephen Curry once again led from the front and proved to be a little too much for the Rocket's defence.
The Rockets let the game slip away in the third quarter as they let the pressure get the better of them and impact their shooting. The Rockets made 14 three point attempts in the third quarter and ended up missing all of them while Stephen Curry showed his class scoring 14 points in the third quarter out of the 33 points scored by the Warriors.
Durant ended up scoring 34 points in Game 7 along with 5 rebounds and 5 assists while Curry scored 27 points with 10 rebounds and 9 assists. The Warriors ended up beating the Rockets by 101-92 and will now once again battle the Cavs to see who will win the 2018 NBA Championship.
In a statement, Curry said
This is a situation we've never been in before to win a Game 7 on the road, keep our composure for the whole series. All those hurdles and obstacles, we got over them, so it's an unbelievable feeling, man. Winning a championship is hard, so this is a testament to that
MLG Highlights
Fourth Clash Between Warriors And Cavs
This is the fourth consecutive NBA finals between the Cavs and the Warriors. The Warriors are the current champions and won in 2015 while the Cavs won in 2016. The Warriors are the defending champions and enter as the favourites. The Cavs will travel into hostile territory to take on the Warriors on Thursday night.