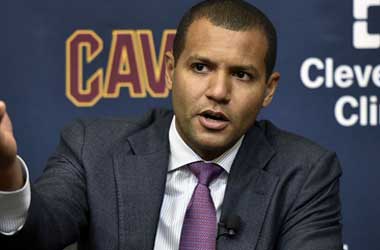 The pressure mounting on 35-year-old Cleveland Cavaliers general manager Koby Altman grows heavier each day. Altman was given the task to not only build a roster that could win the 2018 NBA Championship title back from Golden State Warriors but make the roster enticing enough for Lebron James to decide to continue with the Cavaliers next season.
The Cleveland Cavaliers was expected to continue their dominance in the NBA this season as they have done the last three years. However the team has seen a number of changes to its roster this season and it hasn't worked very well for the former NBA champions.
Currently the Cavs are 30-21 and are third in the Eastern Conference standings. Things could continue to get worse for them as their All-Star forward Kevin Love recently broke his hand and is expected to miss the next 6 to 7 weeks. With Love out of the line-up, the Cavs will continue to struggle in both offense and defensive plays.
However, despite the growing pressure and tension surrounding the Cavs, Altman remains positive even though this is his first stint as GM. He stepped into the GM post last year after former GM David Griffin decided to move on. Altman knows that challenging times are ahead for both him and the Cavs but he refuses to press the panic button.
In a statement, Altman said
You're not truly ready until you get thrown into it. This doesn't come with a manual or Dummies For or How To guide. Each job is unique and challenging, and each job is different for different reasons. This one was challenging because of what was put in front of you from the start. So, we just put our head down, and every day did the job
It will now be up to Altman to try and find a suitable replacement for Kevin Love for the time he is out and possibly into the post-season where roster depth is the most important. Altman will also have to look at making changes to the roster and there are rumours that he is already negotiating a few trades.
The latest trade rumour the Cavs have been linked to is Los Angeles Clippers center DeAndre Jordan. The other rumour floating around is that team owner Dan Gilbert is not going ahead with any deals until he gets a confirmation as to whether LeBron James is going to remain with the Cavaliers or move on.