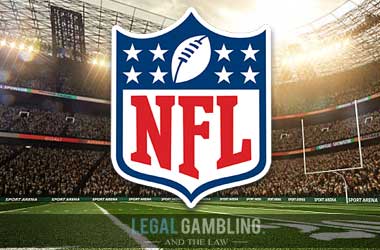 Week 1 of the NFL season is wrapped up, finishing up with 3 exciting primetime games Sunday and Monday nights.
Week 1 is always hard to evaluate, and you have to be careful not to overreact to team or individual player performances.
With that said, there are still some important takeaways from the weekend's action, and here's a few big ones.
BREAKING: Browns Don't Lose
In a matchup against their division rival Pittsburgh Steelers, the Browns fought tooth and nail to walk away with a W. But the deck still just seems stacked against them. After forcing 6 turnovers, including 2 interceptions by rookie cornerback Denzel Ward, the Browns were in position to win in regulation, until Tyrod Taylor underthrew a fade route on the right sideline which was picked off by Cameron Sutton.
In overtime, the Steelers kicker Chris Boswell missed a field goal with just under 2 minutes to play. The Browns took over, drove down the field, and had their field goal attempt blocked with minimal time on the clock remaining, and the game ended in an ever-elusive tie.
No Lev Lost
The Steelers didn't appear to skip a beat on offense, aside from Ben Roethlisbergers turnover woes, in Le'Veon Bell's absence. 2nd year back James Conner rushed 31 times for 135 yard and 2 touchdowns. Conner also did his best Bell impersonation in the passing game, catching 5 balls for 57 yards. The Steelers offensive line appeared to love it, rushing to Conner on both of his touchdowns, drawing a cryptic Tweet from Bell himself.
he's unreal https://t.co/u1YDAD61h1

— Le'Veon Bell (@LeVeonBell) September 9, 2018
Aaron Rodgers Does His Best Willis Reed Impression
Very rarely does a player who gets carted off the field return to play in the same game. On Sunday night, Packers quarterback Aaron Rodgers did just that. In the 2nd quarter when Rodgers went down on a hit from the Bears DT Roy Robertson-Harris and it appeared there may be ligament damage in his knee, and he was subsequently carted off the field.
What happened next was pure magic. With the Packers facing a 20-3 deficit in the 4th quarter, and the boo birds out at Lambeau Field, the hobbled Rodgers led an unthinkable comeback, throwing touchdowns of 39, 12, and 75 yards to stifle the Bears début of Khalil Mack and their new Matt Nagy offense.
Chiefs Offense Charged Up
Sunday afternoon we got a glimpse of potentially one of the best offenses in the league. Helmed by a young gunslinger in Pat Mahomes, the Kansas City Chiefs offense also features the fastest man in football in WR Tyreek Hill, the best TE not named Rob Gronkowski in Travis Kelce, and the reigning NFL rushing champ in Kareem Hunt.
Against the Chargers on Sunday, Mahomes and Hill gave us just a teaser of what could come next. Mahomes went 15 for 27, for 256 yards and 4 TDs, averaging 9.5 YPA and essentially throwing a touchdown every 4 throws. Tyreek Hill was the main beneficiary of Mahomes efficiency, going for 7 catches, 169 yards and 2 touchdowns. Hill also added a punt return for a touchdown, further displaying his explosiveness.
Roughing The Passer Calls Have Fans Up In Arms
Dubbed the Aaron Rodgers rule after Vikings linebacker Anthony Barr sacked Rodgers and broke his collarbone last season, the new rule penalizes defensive players for sacking a QB and landing on them with their whole body weight.
In Week 1, more than 5 penalties were called regarding this rule, and it is drawing a lot of criticism from fans and analysts alike. Some of these calls were very questionable, and if the refs don't figure this out soon, we may have a real problem on our hands when a game inevitably comes down to one of these penalties later in the season.
Injury Report
Every Monday we'll take a look at some of the players lost to injury over the weekend, and how long they're expected to be out. Titans QB Marcus Mariota (hand)- pulled due to loss of feeling in his hand, should be good to go next week, but something to keep an eye on Jaguars RB Leonard Fournette (ankle)- coaches sounded optimistic, still hard to imagine he'll be full strength next week Seahawks WR Doug Baldwin (knee)- sprained MCL, most likely out at least next week Falcons S Keanu Neal (knee)- tore his ACL Thursday, and will be out for the season Vikings CB Trae Waynes (knee)- unclear how serious it is, something to monitor moving forward There's a little recap of the weekend's news. NFL football is back and it is glorious.