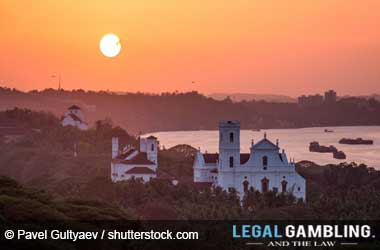 Gambling is banned throughout India except for three states. Goa is the only one of these three states that has a land based and an offshore casino industry.
The casino industry has been touted for years as being one of the key factors that helps boost tourism and bring in a lot of revenue for the state.
The current BJP government has made multiple promises over the years that they were going to ban offshore casinos from operating on the River Mandovi.
The government has been under pressure from the opposition party, religious and environmental groups who have called for gambling to be banned in the state.
The state government issued orders in the past for these offshore casinos to relocate but the casino operators could not comply because a proper relocation spot was not allotted by the Goa government. The government also made promises about not renewing any of their licenses but failed to keep those promises.
Due to these failed promises, the current BJP led government has been accused by Subhash Velingkar of having underhand ties with the casino industry. Velingkar is the ex-head of the Goan RSS group which has close ties with the BJP.
Government Should Release Cost-Benefit Ratio
Goa currently has six offshore casinos and more than 10 land based casinos that provided employment to thousands of locals and welcome both domestic and international tourists on a daily basis. The BJP government backtracked recently on their earlier promise to consider banning the casino industry in the state as CM Sawant stated that it wasn't in the best interests of the state to close down the lucrative casino industry.
Velingkar has demanded that the government stop making generic claims of how much the state benefits from the casino industry. He has asked the BJP government to release a whitepaper to the public which gives the breakup of the casino cost vs. benefit ratio. Velingkar has also raised a number of specific questions to the Chief Minister Pramod Sawant.
Two key questions include: by what date will offshore casinos be moved out from the River Mandovi? By what date will these offshore casinos be relocated? And why has the government taken over seven years to form a Gambling Commission to oversee the casino industry?
To put further pressure on the state government to respond, the opposition party carried out a protest march against the casino industry on July 10.