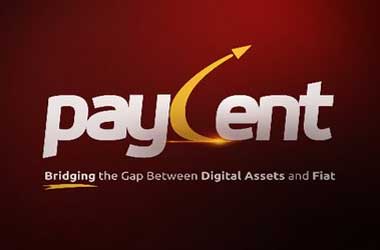 Paycent, a global mobile dual e-wallet that can be funded by digital assets (Bitcoin, Ether, Litecoin, etc.,) and fiat currencies within the same mobile application, has announced the addition of Dash to the list of supported cryptocurrencies. From now onwards, users and merchants will now be able to buy, sell, exchange, or convert cryptocurrencies, including Dash, in seconds with the Paycent app on iOS and Android.
All conversions from digital assets to fiat will be done in real time. The integration of fiat and digital asset mobile wallets, and the availability of Paycent Card opens doors for crypto spending in 200 countries. Paycent card is currently accepted at 36 million points.
Paycent's Dash integration is made possible through leading blockchain web services and infrastructure provider, BlockCypher. BlockCypher specializes in blockchain agnostic solutions and makes it easier for users and companies to interact with several cryptocurrencies through one solution.
Karen Hsu, Head of Growth at BlockCypher said
"We are pleased to see Texcent integrate Dash and other digital assets so quickly using our web services and infrastructure. We look forward to working with Texcent on new cases in industries that are ripe for blockchain disruption such as real estate."
In addition to conversion between digital assets, Dash users can utilize Paycent's Dash-to-Fiat instant liquidity functionality as an easy, secure option for local merchant payments. While cryptocurrencies offer cost-savings to merchants over traditional card solutions, the necessity of near-instant transaction speeds and currency conversion have become a challenge to widespread merchant adoption.
Director of Business Development at Dash Core Group Inc., Bradley Zastrow said,
"Paycent's real-time transaction speed and multiplatform API makes this a great opportunity for anyone, regardless of experience with digital assets, to make payments to merchants and pay cross-border remittances using their smartphone. This is the kind of integration that makes cryptocurrency's payments potential a reality to the global public."
COO of Paycent Nitin Gupta said,
"One of the reservations the average day person has with utilizing cryptocurrencies is transaction settlement times. No other digital asset can compete with Dash's InstantSend transaction speed. Dash allows merchants the ability to receive payments instantly from customer, making Dash one of the first entries into real-life consumer payments making it no different as if you were to swipe a credit or debit card."
Paycent runs on an entirely virtual channel and is comprised of two apps: one for users and one for merchants. Paycent offer both users and merchants a secure and convenient digital payment platform. Users can send and receive funds, shop and pay bills without using cash or credit cards.
Paycent, aims to bridge the gap and create a complete fiat and digital asset ecosystem. The company has secured regulatory licenses in UAE, Philippines, Singapore and Hong Kong and are also currently in partnership talks with several governments, banks, and companies to create an even larger ecosystem for Paycent and Paycentos.
About Paycent
Paycent is a financial platform powered by Texcent, a Singapore-based company dedicated to deliver fully integrated mobile applications. Texcent is a proud member of Singapore Fintech Association (SFA).
Founded in 2014 by two ambitious women entrepreneurs Sumedha Goel and Svetlana Umarova, Paycent offers a complete payment solution that can be used across all countries. Paycent has been launched in Singapore and the Philippines. It will be followed by Indonesia, Hong Kong, Malaysia, Pakistan, Nepal, Bangladesh, India and the United Arab Emirates (UAE) starting Q4 of 2017.