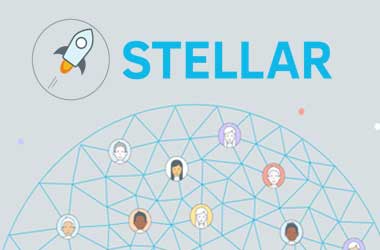 Lightyear.io, a blockchain startup being built on the Stellar protocol, has acquired Chain, for an undisclosed sum. Notably, Chain was established after raising over $40 million from large financial institutions such as Visa and Nasdaq. Following the completion of acquisition on September 5, both brands will combine to form a new entity named Interstellar.
The newly formed company will have Adam Ludwin, Chain CEO and former partner of RRE Ventures, as its CEO. Jed McCaleb, the developer of XRP and Stellar protocols will act as CTO.
All the Chain employees will be retained by Interstellar. Devon Gundry, co-founder of Chain will continue to act as the chief product officer. The information was revealed by Ludwin. As of date, 60 employees are currently employed by Interstellar.
As mentioned earlier, the terms of the deal were not disclosed. However, Ludwin confirmed that other stake holders were bought out at an attractive price. The deal is assumed to be worth about $200 million, based on prior estimates. That would make it the largest deal so far this year.
Ludwin emphasized that the acquision should not be construed as a change in focus, even though Chain is primarily engaged in private blockchain related projects.
Ludwin said
"If you look at our work with Visa, Citi, in every case, we made huge progress, but we would also find ourselves at an impasse when it was the partners who had to instantiate a blockchain. We needed a chain that anyone could access."
In own words of Ludwin, Chain became "Stellar envy," when it became aware of the open-source project's success on its objective of creating a platform that could outperform in asset issuance, although mainly with startups.
Ludwin also pointed out that McCaleb faced a reciprocal problem. Established in 2014 and managed by the non-profit Stellar Development Foundation, the protocol's programmers were scouting for collaborations with institutions, which could assist commercialization of the work.
Ludwin also stated that Interstellar is not interested in playing an active role in expanding the market for the Stellar's native token XLM. Interstellar prefers to focus on its software business.
Ludwin said
"It's about the platform layer to make the network as powerful and useful as possible for those organizations that want to leverage stellar."
The deal is a culmination of a process that started in early 2018, when McCaleb got in touch with Ludwin for a meeting.
Ludwin disclosed that the two have been familiar with each other since 2014. However, they "didn't know each other super well" before negotiating how they could engage in a constructive manner to solve mutual problems. In this manner, Ludwin pointed out that initial meetings were mostly confined to building relations.
Ludwin further told
"I have a certain public reputation, he has a certain public reputation. As usual, what you think about someone based on their public persona and who they actually are are drastically different, and we decided that after four to five weeks, let's do this together."