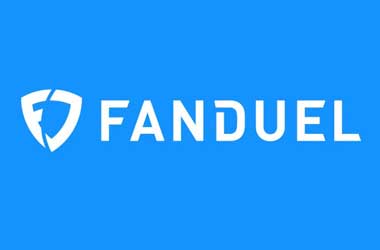 FanDuel is planning to make a big splash in the Illinois sports betting market. The daily fantasy sports operator would have to shell out $20 million to get a sports betting license to operate in Illinois but FanDuel has found another way to secure a license.
Since Illinois has limited the number of licenses in the state to three, FanDuel decided to use a different approach.
FanDuel is already in talks to buy the Fairmount Park Racetrack in Collinsville, Illinois. This may seem like a strange move but it does give the company a way around the current licensing restrictions. If FanDuel secured the license the normal way, they would have to wait 18 months before they received approval to launch their mobile sportsbook.
However, if they do get their way and buy the race track, they will be able to start operations in the state almost immediately.
CNBC Television
Though the purchase of the racetrack is not final yet, the FanDuel Group (Betfair Interactive US LLC) has already applied for a management services provider license with the Illinois Gaming Board with the payment being only $1 million. Fairmount Park also has applied for an organization license, which is worth $10 million. This is a much lesser price than the $20 million of the original license, though the price for the race track has to be accounted for.
Buying the racetrack allows FanDuel to sidestep the penalty box that was added to the Illinois sports betting bill that delayed any entries into the state for the next 18 months. This is ironic given the fact that state legislators put in this rule in order to keep FanDuel and DraftKings out given the fact that they felt these two DFS operators were earlier running an illegal gambling operation in the state.
Power Move From FanDuel
If the deal goes through, FanDuel can immediately offer both retail and mobile sports betting under its name. The law says that an operator has to have a physical presence in the state before it can brand a sportsbook. Since the racetrack would be FanDuel property, the company would then have the right to advertise itself as a FanDuel operation. That brand recognition can be a big bump in wagers.
FanDuel already has operations in Indiana, Iowa, Michigan, New Jersey, New York, Pennsylvania and West Virginia. Should things go as per plan, Illinois will be the eighth state where FanDuel has a sports betting presence.