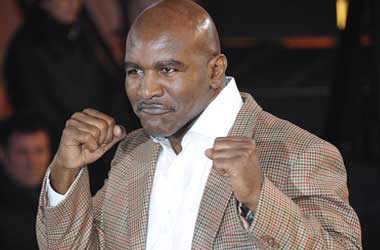 Former heavyweight champion Evander Holyfield has surprised his fans by announcing his return to boxing. Earlier this month, Holyfield's old foe Iron Mike Tyson announced that he was coming out of retirement to compete in a charity boxing match.
Holyfield has also confirmed that he will be competing in a series of exhibition fights in support of the charity program Unite 4 Our Fight, whose goal is to help the emotional development of students in need.
In a post on social media, Holyfield stated that he is already training for his return to the ring. Holyfield, who is 57 years old, claims to be in the best shape of his life and is looking forward to his next fight.
TMZSports
Is Holyfield vs. Tyson 3 Possible?
The return of Evander Holyfield has left some boxing fans wondering if he is planning a third fight with rival Mike Tyson, who memorably bit off a piece off Holyfield's ear during their last match, in one of most shocking highlights in the history of boxing.
Holyfield and Tyson were the two most exciting heavyweight boxers during their prime. The two fought each other twice in the 1990s and on both occasions Holyfield got the better of Tyson. The first victory came in the 11th round, and the second victory came after Tyson was disqualified for the aforementioned bite.
Since retiring Holyfield and Tyson have grown to become good friends, even appearing on a number of events together. They were last spotted in February 2020, as guests in attendance during the rematch of Tyson Fury vs. Deontay Wilder in Las Vegas, the same venue where Tyson bit Holyfield.
The 53 year old Tyson decided to come out of retirement and is now training for exhibition matches staged to support charities that help victims of homelessness and drug abuse.
Tyson Receives $1 Million Offer to Box Ex-Rugby Stars
Mike Tyson continues to be one of the most respected and popular boxers even today. Once he announced his return to the ring, Tyson received a massive offer to fight in Australia, where matchmaker Brian Amatruda said he would give Tyson $1 million to fight ex-boxers and professional rugby stars.
Some of the possible opponents named by Amatruda include Sonny Bill Williams, Barry Hall and Paul Gallen.
Tyson has not confirmed if he will accept the offer nor has he confirmed if he will consider facing Holyfield for the third time!