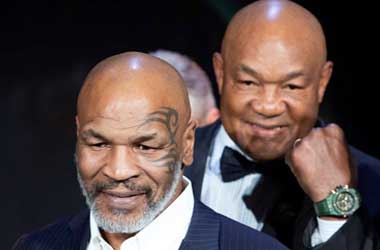 Iron Mike Tyson will go down in history as one of the greatest boxers to have graced the sport.
His personality, boxing style and raw talent made him one of the biggest draws in the history of boxing and it is why his name is etched into the Hall of Fame.
Tyson retired from boxing after his last fight nearly 15 years ago. Tyson fought in 2005 and lost to Kevin McBride and decided to call it a day. It was his second consecutive loss after losing to British boxer Danny Williams earlier the same year.
Mike Tyson has continued to stay relevant as he has found a lot of success out of the ring after sorting out his personal life and winning his battle with drugs.
Today, Mike Tyson runs a very successful cannabis farm, a popular podcast and continues to help boxers and MMA fighters with his words of wisdom and technical guidance.
Mike Tyson caused a stir in the boxing community and combat sports when he announced that he was planning a comeback. The 53 year old has started serious training to take part in an exhibition charity fight that will last four rounds.
Tyson says the inspiration for this fight is to raise funds for charity so that the money can be used to rescue drug addicts and the homeless. Tyson knows first-hand the pain and turmoil of being homeless and battling drug addiction.
Mike Tyson has never let himself get out of shape and from some of his YouTube videos, you can still see that he has the speed and footwork to be a threat in the ring. Iron Mike is now training 2 hours of cardio per day. He spends an hour on the treadmill and bike, and another hour doing light weights. He is also hitting the bag and getting the rhythm going again.
Tyson admits that while the combinations are slowly coming back, things are a lot more difficult at this age. He says that when he trains, he feels like three people have hammered his badly.
George Foreman Urges Tyson To Reconsider
While the boxing world is eager to see Mike Tyson back in the ring, George Foreman is not one of those fans. Foreman became the oldest heavyweight champion at 45 when he won the title in 1994.
Foreman wants Tyson to reconsider his decision, stating that Mike had done everything that needed to be done in the post and does not need to put his health and life on the line at 53!
TMZSports