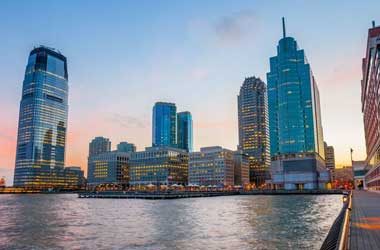 New Jersey has officially broken the U.S. record for highest sports betting handle in one month, with local punters spending $668 million in August 2020 to bet on sports. One of the main reasons for the record breaking numbers is due to the recently resumed seasons of mainstream sports leagues such as Major League Baseball (MLB), the National Hockey League (NHL), and the National Basketball Association (NBA).
New Jersey's $668 million haul for August dwarfed over the previous record, which was $614 million, attained by Nevada in November 2019. New Jersey's gargantuan haul has helped the state's casino and racetrack industry recover from their months of losses during the COVID-19 shutdowns.
Based on data released by the New Jersey Division of Gaming Enforcement (NJDGE), the casinos and tracks collected $326.3 million in winnings from local punters in August 2020.
The increased sports betting handle is a rare bit of good news for the state's casinos and racetracks who are currently limited to operate at a 25% capacity. Additional help was provided by the surge of online gambling during the lockdown months.
Currently, the New Jersey gambling industry is losing a relatively low 7.5% compared to their numbers in August 2019, which analysts believe could be a sign of the state's strong gambling market. The chairman of the New Jersey Casino Control Commission (NJCCC), James Plousis is optimistic that the state's gambling industry will be recovering soon.
Sports Bets, Online Gaming Buoying NJ Casino Industry
The $668 million handle of New Jersey surpassed the state's own previous record of $562 million, set in November 2019. The casinos and tracks reported a $39.5 million win after paying out winning bets in August 2020. Internet gambling revenue surged to $87.7 million in the same period, more than double the revenue attained in August 2019.
Only two casinos in New Jersey reported year-over-year revenue wins: the Golden Nugget and Ocean Resort. The Golden Nugget's revenues rose by 2.5% to $37 million, while Ocean Resort's revenues rose by 3.7% to 26.6 million.
Caesars had the largest loss from when compared year-on-year, declining by 31.4% in August 2020 to $21.2 million. Caesars sister property Harrah's logged similar results, down 31.3% to $21.4 million during the same time period.
Resorts Digital's online gaming revenues in August 2020 soared by 97% to $27.9 million compared to August 2019, and Caesars Interactive NJ online gaming revenues surged by 87% to $9.2 million over the same time period.