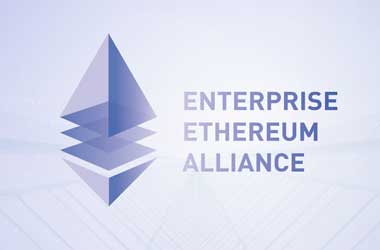 eBay, Foxconn, PwC, DEKRA Testing and Certification, S.A.U., and Perkins Cole LLP are among the 74new organizations which have joined Enterprise Ethereum Alliance (EEA). While most of the companies are related to blockchain technology, the names listed belong to different business sectors. While eBay is an online e-Commerce platform, Foxconn is an electronic sub-contractor who manufactures products on behalf of Apple Inc., Nintendo, and Microsoft. Likewise, PwC and Perkin Cole are international auditing and law firm, respectively.
The entry of these firms into EEA clearly reflects their interest in applying blockchain technology to their business. For example, Foxconn could use blockchain network to manage their supply chain, resulting in improved operating efficiency at lower costs. Foxconn, which is often accused of providing harsh work conditions, could also use ensure transparency in operations through blockchain.
EEA's website clearly explains its objective as follows:
"The EEA is helping to evolve Ethereum into an enterprise-grade technology, providing research and development in a range of areas, including privacy, confidentiality, scalability, and security. […] Membership is open to all individuals and organizations around the globe interested in or developing Ethereum-based technology specifically for, or useful in, enterprise use cases."
PwC Australia is already collaborating with the the Port of Brisbane and the Australian Chamber of Commerce and Industry (ACCI) for building a blockchain-based supply chain platform. Dekra is a one of the largest testing and certification companies in Germany. It could very well use a blockchain to store the test results and provide digital certification to its clients. The company operates in the field of IT Security, Energy & Environment, Occupational Health and Product Testing.
EEA, the largest open-source consortium, includes several fortune 500 companies such as Microsoft, Cisco and AMD as its members.