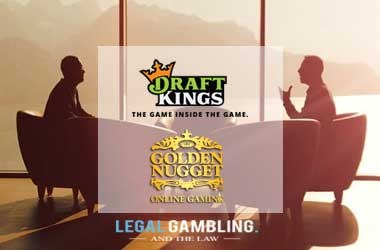 DraftKings which is one of the biggest sports betting operators in America and a top daily fantasy sports (DFS) operator is expanding its presence in the country through its latest acquisition. DraftKings announced that it had paid $1.56 billion to acquire Golden Nugget Online Gaming.
Golden Nugget Online Gaming belongs to billionaire Tilman Fertitta who runs multiple businesses which include the Golden Nugget casinos in Atlantic City and Las Vegas; the popular Landry's restaurant chain and the popular NBA team – the Houston Rockets.
Golden Nugget Online Gaming is the online casino operation of the Golden Nugget brand.
It has a lot of success with the older generation of gamblers who have are loyal to the Golden Nugget brand. The iGaming brand also attracts a lot of women players which is something unique as most gaming brands tend to be more popular with men.
CNBC Television
DraftKings has a strong male customer base and most of them tend to be from the younger generation. This strategic acquisition will allow DraftKings to tap into a new market demographic which include women and older gamblers.
The sports betting market in the United States is grown rapidly with more states legalizing sports betting and launching sports betting operations. The competition between betting operators is at an all-time high as they battle it out with each other to gain more market share. DraftKings believes that the Golden Nugget Online Gaming acquisition will give them an edge over the rest of their competitors.
DraftKings will now look to promote its sports betting platform to Golden Nugget Online Gaming customers who generally prefer to play online slots, online blackjack and online poker. The market responded very positively to the acquisition as the share price of Golden Nugget Online Gaming went up by nearly 50 percent.
DraftKings Not Yet Profitable
While DraftKings is right up there with the biggest sports betting brands in America, readers will be surprised to know that DraftKings is not yet a profitable company. However things appear to be heading in the right direction as the 2nd quarter profits for the company in 2021 are nearly 300 percent more when compared year on year.
This acquisition will also give DraftKings special pricing at sportsbooks located at Golden Nugget casinos. If Texas ends up legalizing sports betting, then DraftKings will get the opportunity to open a sportsbook at the Toyota Center where the Houston Rockets play their NBA games.