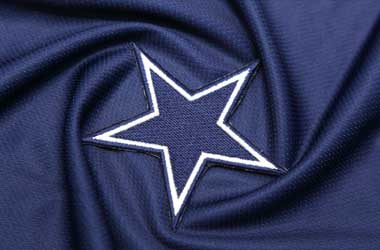 The 2018 NFL Draft is set to take place at the AT&T Stadium in Arlington, Texas and the Dallas Cowboys expect more than 270,000 fans to pack the stadium and create a new record.
A new record was created in 2017 when Philadelphia saw over 250,000 fans show up to the 3 day NFL draft last year which was a great boost for the NFL.
The 2018 NFL is scheduled to take place from April 26 to April 28 with round 1 taking place on Day 1, rounds 2 and 3 will take place on Day 2 and rounds 4 to 7 will take place on Day 3.
The NFL is looking to set a new record for the 'largest live audience' to view the draft in the league's history.
The AT&T stadium can seat up to 108,000 fans but the NFL will not be utilizing the full capacity of the stadium.
ESPN
The NFL has decided to create a smaller setting which will be more like a theatre setting and allow a max of 25,000 fans inside the stadium. The Cowboys expect the majority of fans to show up and show their support outside the stadium. Current estimates suggest that 90,000 fans will show up each day during the 2018 NFL Draft.
The NFL held a draft lottery to distribute free tickets to the 2018 NFL Draft and the NFL has given out more live free tickets than it did in 2017. The AT&T stadium has held some record breaking events including WrestleMania, NBA All-Star Weekend and the Academy of Country Awards. The 2018 NFL Draft is yet another opportunity for new records to be set at the AT&T Stadium.
NFL Looking To Build More Hype Around The Draft
NFL fans will be very interested to see how the teams go about with their draft picks.
In a statement, Chad Etis, Dallas Cowboys, Executive VP for Business Operations said
I think the NFL really views this event as an event for diehard football fans. So I think having team sections like that, down on the floor, close to the stage to create all that really cool atmosphere of hardcore fans, I think that's what the NFL wants, and I know they're working hard to make sure that fans from each of those markets end up in those seats. I think that would just create this unique dynamic.
The NFL will heavily promote the 2018 NFL draft as a number of TV channels including the NFL Network, ESPN, Fox Sports, ESPN 2, ABC and ESPN Deportes will broadcast the draft.