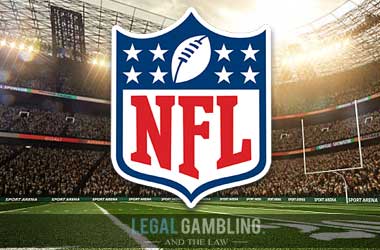 President Donald Trump and NFL players went at it last year over the decision of some NFL players who decided to 'take a knee' during the National Anthem. The issue quickly sky rocketed as President Trump called on NFL owners to take a tough stance on players who disrespected the National Anthem.
The NFL tried to address the issue by coming out with a new policy for this season that made it mandatory for players to stand during the National Anthem.
Players who did not want to stand for the National Anthem had the option of remaining in the change rooms according to the new policy.
The new policy was expected to draw a clear line in the sand and settle the issue once and for all. However, that hasn't been the case as the NFL Players Association (NFLPA) objected to the policy saying that they were not consulted and the NFL was trying to bully players into subjection. The NFL responded by stating that it will not enforce the policy immediately and would engage in discussions with the NFLPA to come to a mutual agreement.
ESPN
Players Start Throwing Shade At Each Other
The problem has become a lot bigger for the NFL as the players have started taking sides and lashing out at each other. Dan Prescott who plays as a quarterback for the Dallas Cowboys made his stance clear.
In a statement, Dak Prescott said
I never protest during the anthem, and I don't think that's the time or the venue to do so. The game of football has always brought me such peace, and I think it does the same for a lot of people, so when you bring such controversy to the stadium, to the field, to the game it takes away. It takes away from that, it takes away from the joy and the love that football brings a lot of people.
Oakland Raiders linebacker Tahir Whitehead wasn't happy with those remarks who accused Prescott of saying the 'right things' to keep his lucrative contract and sponsorship deals. Cowboys running back Ezekiel Elliot was also not in favour of the protests along with team owner Jerry Jones.
USA TODAY
Richard Sherman who plays as a cornerback for the 49ers threw shade at the Cowboys and accused Jones of having a slave owner's mentality and forcing his players to agree to his views. If the NFL does not sort this issue out quickly, it could create a lot of bad blood between players and teams in the NFL coming season.