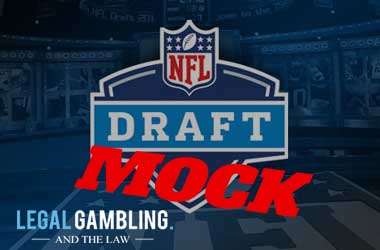 While the 2018 NFL draft is still a few months away, it seems that this year many of the top teams will be drafting quarterbacks, with at least four of the first ten picks expected to be at quarterback.
Here's a very early mock draft (barring any trades) list for picks 1-17 that several analysts have cooked up.
We will cover the mock draft in a two part article series. Here is part 1:
NFL Franchises Looking For Quarterbacks
Cleveland Browns
Sam Darnold, QB, USC
It seems that Sam Darnold will be the first overall pick for the Browns who are still looking for a quarterback. There have been rumors that Baker Mayfield of Oklahoma will get selected but Darnold is the better choice seeing how he deals with pressure in the pocket, which he needs to grow accustomed to if he wants to succeed in Cleveland.
New York Giants
Josh Rosen, QB, UCLA
The Giants are looking to find a replacement for the aging Eli Manning who just turned 37. Rosen had an outstanding junior year at UCLA and destroyed the weaker Pac-12 defenses. As Manning is expected to still be the starter in 2018, Josh Rosen will get at least a whole year to learn new head coach Pat Shurmur's playbook.
Indianapolis Colts
Bradley Chubb, DE, N.C. State
In 2017 the Colts defense was just terrible and their win / loss record reflected that. New head coach Frank Reich will need a lot of help to get to get this franchise back to its winning ways. Chubb dominated the ACC during his time with N.C. State, he should transition to the NFL nicely.
Denver Broncos
Minkah Fitzpatrick, DB, Alabama
This pick is on the condition that the Broncos sign Kirk Cousins, which many analysts believe they will. Minkah Fitzpatrick is a fireball of a player and will add a new dimension to the already tough Broncos defense. He could be groomed to eventually replace the aging Aqib Talib.
New York Jets
Baker Mayfield, QB, Oklahoma
The Jets have been without a franchise quarterback since Mark Sanchez and his famous fumble. Baker Mayfield and his long list of college awards and trophies could make it to this spot. It will be interesting how Mayfield deals with the pressure of being the next big thing in New York.
We will take a look at some of the other NFL teams and their quarterback aspirations during the 2018 DRAFT in Part 2 tomorrow….