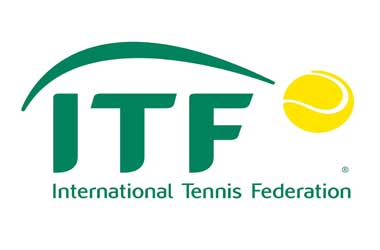 One of the major concerns in global sport today is the disease of match fixing. Just about every sport has suffered allegations regarding match fixing and so has international tennis.
Some of the top players in the sport have alleged that there is rampant match fixing happening and that the authorities are both clueless and powerless in stopping it.
Ukrainian twins Vadim and Gleb Alekseenko were accused of fixing matches between 2015 and 2016. The Tennis Integrity Unit (TIU) launched an investigation into the matter and confirmed this month that the twins were guilty of match fixing.
They received a life ban as well as a fine of $250,000 each for their actions.
The twins were not very well known on the international circuit and during this period of match-fixing were rated outside the top 1000 ranking. They mostly played on the secondary circuit at tournaments that took place in Russia, Germany, Romania and Turkey.
In a statement, the TIU said
The findings of guilt and imposition of the lifetime suspensions means that, with immediate effect, both players are prohibited from playing in or attending any sanctioned events organized or recognized by the governing bodies of the sport.
twoguystalktennis
ITF Should Launch Investigation
While it is always good to catch and penalize players who cheat, one cannot help but notice that there hasn't been any major tennis players booked or penalized for match fixing. Given the fact that match fixing is taking place on the secondary circuit, it would be naive to think that mainstream tennis for both men and women is completely free from match fixing.
The International Tennis Federation (ITF) announced earlier this month that it had issued a lifetime ban on three chair umpires who were from Thailand. The umpires were found guilty of betting on tennis matches and then deliberately making mistakes with their scoring.
Brit Andy Murray who has three Grand Slams surprised a lot of players in 2016 when he went on record to state that he would not be surprised if players in the top 50 were cheating and resorting to match fixing. The ITF hasn't done enough to investigate these claims and has swept the issue under the carpet.
The ITF has an integrity unit which looks into match fixing claims but this isn't going to clean up the sport. The ITF needs to take more initiative to not just educate players on the dangers of match fixing but also carry out sting operations to weed out players who are tarnishing the most and getting away with it.