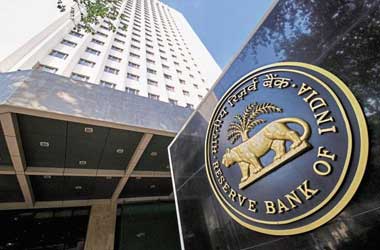 The Reserve Bank of India licensed factoring exchanges, RXIL, A TREDs, and M1xchange, in collaboration with MonetaGo, has successfully launched an enterprise grade blockchain network to prevent financial fraud and double invoicing in receivables financing. The platform, which is not controlled by any one financial institution, shares confidential information in a secure manner, thereby eliminating fraud around receivables financing.
The platform was built on Hyperledger Fabric and does not require any cryptocurrencies to operate. The project was funded by large Indian banks and a number of foreign banks. The platform enables discounting of invoices from corporate organizations, public sector undertakings, and government departments. The exchanges mentioned above currently provide competitive marketplaces for small businesses to obtain financing on the best possible terms.
The platform was designed and implemented by MonetaGo. Notably, the platform avoids the use of cryptocurrencies for both regulatory and cost forecasting reasons and has the potention to drastically reduce frauds related to invoice financing in India and other places where it is deployed.
MonetaGo CEO Jesse Chenard said
"This is a significant milestone for the block chain technology and this is only the beginning."
The network facilitates participants to build additional functionalities.
Kalyan Basu, managing director and CEO A.TReDS said
"Our clients are particularly sensitive about their sourcing inputs, and we absolutely could not broadcast any of their private information to a shared network. This technology however enables us to work together with the other exchanges to achieve shared goals without sharing specific data."
Kashinath Katakdhond, MD & CEO, RXIL, said,
"So far we had only heard of blockchain being used for cryptocurrencies. With the implementation of the MonetaGo blockchain solution we have a tool for mitigating systemic risk especially in trade receivable discounting."
Katakdhond added
"This is a simple and low cost technology innovation which helps us mitigate risks arising from multiple financing of the same bills across the platforms in addition to our existing risk management processes which provides a clear benefit. The real benefit will actually come when other financiers such as banks, NBFCs, and others join MonetaGo's platform."
Sundeep Mohindru Director and Founder of M1xchange said,
"There has been a lot of press about blockchain in the last few years however this was the first time we could apply it in day to day operations and enhance the control over duplicity of transactions."
About MonetaGo
MonetaGo works with financial institutions and central banks around the world to provide private permissioned blockchain solutions that don't disrupt existing legacy technologies or workflows. Launched in 2014 as a global exchange, MonetaGo is focused on building settlement and reconciliation solutions that interoperate within existing regulatory systems using fiat currencies, not cryptocurrencies. The MonetaGo product suite is designed to improve the efficiency and security of financial products and procedures, while seamlessly connecting with existing systems and protocols.