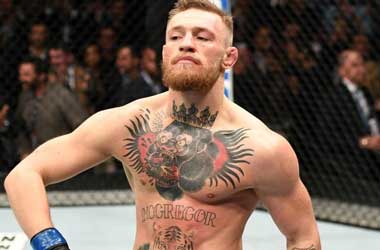 Conor McGregor was once the biggest MMA star on the planet and the biggest draw in the UFC. He probably still is but that's a debatable topic as lots of fans have turned on McGregor as he has not fought a lot during the last 3 years and his last fight was against what many though was a handpicked opponent in Cowboy Cerrone.
When McGregor won that fight in Jan 2020, he wanted to fight for the UFC lightweight title and have his rematch against Khabib Nurmagomedov. However, the UFC did not give him that fight and McGregor once again faded out of the spotlight.
Is McGregor Really Retired?
The COVID-19 pandemic turned the world upside down but the UFC pushed ahead and became one of the only major sporting organizations to continue to host fights during the pandemic. Lots of fighters decided to sign-up and fight but McGregor was not one of them as the UFC was hosting fights in empty stadiums and everyone knows McGregor likes to fight in packed out arenas.
McGregor took to social media during the pandemic and announced his retirement from the sport. This isn't the first time that McGregor has retired from social media and hence not a lot of people took his retirement seriously.
The retirement wasn't used as a bargaining chip with the UFC for more money. This was just Conor McGregor expressing his frustration of not being able to get his way anymore in the UFC. There was a time when UFC President Dana White would bend backwards for his biggest star but not anymore.
ESPN MMA
McGregor Using Social Media To Fight
McGregor recently tweeted 'I accept' and many believed that this was in response to new UFC sensation Khamzat Chimaev calling out McGregor. Chimaev looks just like Khabib but fights at welterweight.
I accept!

— Conor McGregor (@TheNotoriousMMA) July 30, 2020
However, McGregor quickly put those speculations to rest by sending out another tweet 'I accept' but this time in Tagalog.
This was apparently directed to Manny Pacquiao who McGregor has wanted to fight in a boxing ring in the past. His attempt to stay in the limelight and push the UFC did not work as UFC President Dana White shot down McGregor's tweets by saying he did not even want to talk about it.
McGregor has also left comments on Joe Rogan's Instagram post as well as Ariel Helwani's post on a potential fight between GSP and Nurmagomedov. While McGregor tries to stay significant on social media unless he fights, he will continue to slowly lose that star power.