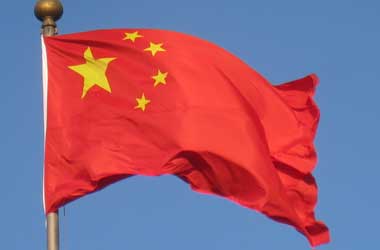 Tech companies across the world are rushing to patent their novel systems developed using blockchain technology, which is perceived to be a game changer in the field of finance and supply chain management. According to a Financial Times report, China has filed more than half of the 406 blockchain related patents in 2017.
Notably, patents specific to cryptocurrencies, which are not included in blockchan category, increased 16% y-o-y to 602 in 2017. China has been less dominant in Bitcoin and cryptocurrency patents.
Over the past five years, the top filers were US and European companies, including Netherland's Gemalto (35), IBM (54), Intel (34), Amazon Technologies (27), and Thomson Licensing (31).
Alex Batteson, editor at Thomson Reuters' Practical Law, states
"Companies are moving fast in order to protect their ideas in new areas of technological development — long before the technology actually goes to market."
While China filed 225 and 59 patents in 2017 and 2016, respectively, the US filed 91 and 21 in 2017 and 2016. Australia takes the third place with 13 and 19 blockchain related patents in 2017 and 2016, respectively.
In the top nine list of companies, which have filed blockchain patents between 2012 and 2017, six of them were Chinese, led by Beijing Technology Development.
In the US, payment processing giant MasterCard had filed 25 blockchain patents in the same period. Lichtenstein's nChain Holdings, which considers itself as the "global leader in research and development of blockchain technologies" filed 18 applications.
According to Thomson Reuters, recent blockchain applications include Bank f America's filing for a technology that facilitates "person-to-person alias-based payments". Likewise, BT Group has filed a patent application for a way to detect attacks on blockchain. MasterCard International has also filed a method for tracking payments and uploading data on to the blockchain at the point of sale.
It should be remembered that not all companies patent their discoveries. Similarly, all patents do not result in the creation of a viable product or use case. Still, according to Thomson Reuters, the patent data reflects activity in a particular domain and create entry barriers.
Batterson said "Patents are also important for companies to attract all-important investment. Investors need to know that a business owns and can capitalize on the intellectual property and will not face interference from other parties claiming ownership."