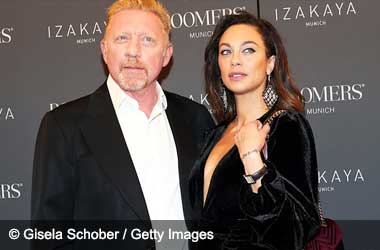 Summary
Boris Becker was sentenced to 30 months in prison on 29 April
Becker was slapped with jail time for financial crimes
Estranged wife says difficult to break news to 12 year old son
Dutch model Lilly Becker confessed to being shattered when her estranged spouse, tennis star Boris Becker was found guilty under the Insolvency Act on 29 April 2022.
In an episode of TalkTV's Piers Morgan Uncensored, the model vocalized her disbelief at the sentencing as she believed that he would face lighter punishment instead of a 30-month-old prison term.
Still Married to Becker Despite Estrangement
Despite their split in 2018, Lilly insisted that she was still married to Becker despite their estrangement, debunking reports hinting that the couple divorced in May 2018. Accompanied by his current partner, Lillian de Carvalho Monteiro, Becker was sentenced to prison by Southwark Crown Court judge Deborah Taylor. The tennis great will serve a 30-month sentence for not paying his debts and stowing away assets of £2.5 million.
Lilly dwelled on her once-intense love story with her husband on the talk show. She openly refused to grant Becker a divorce as it was not the right time. The bereaved model revealed that the tennis veteran was doing well in prison and was mentally prepared, but his loved ones were naturally concerned about his well-being. When asked if she loved her estranged spouse, Lilly replied in the affirmative.
Becker has made headlines for being in trouble before this occasion. The 54-year-old former world number one was found guilty of tax evasion of around £1.4 million in Germany in 2002. He was awarded a two-year sentence, which was suspended afterward. By Lilly's admission, life with the six-time Grand Slam winner was controversial.
Becker was declared bankrupt in 2017. In addition to having an unpaid debt of over £3 million on his Majorca estate in Spain, Becker owed almost £50 million to his creditors and had transferred approximately £390,000 to several others including his then-wife Lilly Becker and ex-wife Barbara Feltus, from his business account. Later, the tennis star was found guilty of four offenses under the Insolvency Act in April 2022. The offenses took place between June 21 and October 3, 2017.
Not Ready To Reveal Truth To 12 Year Old Son
Lilly Becker further revealed that she had told the couple's son Amadeus about his father's arrest on 1 May, carefully omitting any details about the court proceedings. The model said that breaking the news to her 12-year-old son was the hardest thing to do since he couldn't grasp the course of the events.
She hoped that Amadeus could visit Boris in the jail. She said that her statement demonstrated the family's support for Becker through thick and thin.