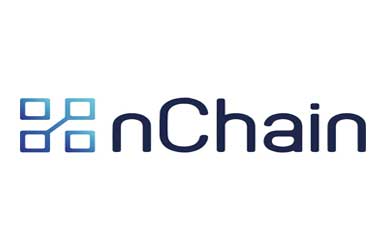 London-based nChain, a company involved in research and development of blockchain technologies, has announced that it has registered its first patent (#EP3257191) successfully with the European Patent Office (EPO). The patent , granted on April 11, 2018, is for a registry and automated management method for blockchain-enforced smart contracts. nChain has confirmed that it would use technological advancement for the growth of Bitcoin Cash.
The patent titled "A method and system for securing computer software using a distributed hash table and a blockchain" explains a technique that can be applied to any content, including music, video, and even PDF files) with an executable phase. The blockchain will guarantee that a party which possess a valid license gains access to the content. According to nChain, the invention can be deployed by content producers and rights holders to more efficiently perform digital rights management.
Using smart contracts on the blockchain, auto-renewal of contracts, which is common to digital subscription services, is possible. nChain has another patent-pending invention (WO2017145016) for Deterministic Key Generation. The invention titled "Determining a common secret for the secure exchange of information and hierarchical deterministic cryptographic keys" provides a method whereby two connected nodes, with no trust relationship between them can derive a deterministic hierarchy of each other's public keys through simply sharing their respective public keys and a message of some format, where the respective private keys can still only be generated by the owner of that private key.
This invention provides significant security benefits to prevent "Mt. Gox-type" hacks of cryptocurrency wallets. It can also be used far beyond bitcoin and blockchain environments – for any situation in which sensitive data, assets, communications or controlled resources need to be secured.
nChain Chief Scientist Craig Wright, one of the earliest minds behind Bitcoin, is a key inventor for both referenced inventions.
nChain Group CEO Jimmy Nguyen said
"This first patent grant by the European Patent Office marks a major milestone in nChain's ambitious research and patent program, which started approximately two years ago. We expect this will be the first of many more patents to come, as our portfolio of blockchain patent applications is among the largest – if not the largest – in the world."
Nguyen also reinforced nChain's commitment to provide use of its intellectual property for the growth of Bitcoin Cash (BCH).
"While we are building enterprise value through our patent portfolio, nChain is committed to using our intellectual property to benefit the Bitcoin Cash community. We intend to make key IP assets available for free usage only on the Bitcoin Cash blockchain – through our new 'nChain Open Bitcoin Cash License.' This will give Bitcoin Cash significant advantages over other blockchains, and will incentivize businesses to operate on the BCH blockchain, which represents the original vision of Bitcoin."