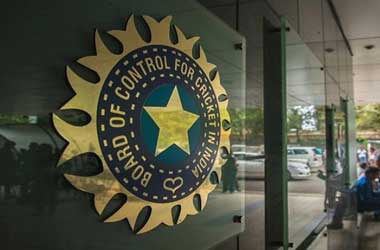 The National Selection Committee for the Board of Control for Cricket in India (BCCI) announced the Test, ODI and T20 squads on October 26 for India's tour of Australia. The tour will start in November and comprise of a four match test series, followed by a 3 match ODI series and end with a 3 match T20 series.
Cricket Australia (CA) is still working out the itinerary and quarantine arrangements that players will be subject to. BCCI President Sourav Ganguly has confirmed that the two boards were working together to finalize a number of important points including whether fans will be allowed to watch the games and whether wives and girlfriends (WAGS) will be allowed on tour.
The big shocker with the selection is the omission of veteran batsman Rohit Sharma. The Hitman as he is commonly referred to is the vice-captain in the ODI and T20 formats and also opens in the test arena. The BCCI claim that Rohit Sharma is not available for selection due to a hamstring injury and that the medical staff will keep a close watch on his fitness.
The explanation is hard to accept given the fact that Rohit Sharma is currently captaining the Mumbai Indians franchise in the Indian Premier League (IPL) 2020. The Mumbai Indians skipper has missed a couple of games so far but appears to have recovered as the Mumbai Indians franchise posted an Instagram picture of the Hitman in training on October 26.
The Instagram picture added to the confusion as fans questioned the seriousness of the injury and the explanation of the BCCI. If Sharma was injured, he should be resting and not doing any training or playing any further part in IPL 2020.
Some of the other players to miss out due to injury include Ishant Sharma and Bhuvneshwar Kumar.
India Today
Virat Kohli Could Miss New Year's Test
Virat Kohli will once again captain the side in all three formats. However, it is quite likely that he could miss the New Year test in Sydney as Kohli and his Bollywood wife Anushka Sharma are expecting their first child. BCCI President Sourav Ganguly was unable to provide a confirmation on whether Kohli would fly back to India during the tour, saying he is yet to speak to Kohli about his personal plans.
Given that Rohit Sharma is not part of the squad, Ajinkya Rahane will likely captain the side in the absence of Virat Kohli.