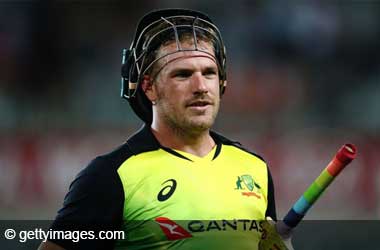 The global sports market is slowly getting back to normal because most sporting leagues such as the NBA, NFL and MLB decided that they cannot sit back and wait forever. Sports leagues around the world have formed bio-bubbles and have resumed their 2020 season.
Cricket boards across the world are now going with the bio-bubble model to resume cricketing action. The Australian cricket team is expected to travel to England to play a T20 series which starts on September 4. The Aussies will initially be in a bio-bubble in Southampton before moving to another bio-bubble in Manchester for an ODI series.
The bio-bubble is formed to protect players and support staff from getting exposed to COVID-19. When players enter the bio-bubble, they will not be permitted to leave until the tournament is over.
They will be confined mostly to their hotel rooms and be allowed to go outside only when they have to practice or play a match. Most of the time they are going to be confined as no players can enter in or go out.
While the wives and girlfriends (WAGs) tend to travel with the players on long tours, they will most likely be left behind as the players don't want to expose their families and loved ones to unnecessary risk. This makes it all the more difficult for players as they are going to be spending a lot of alone time.
Aaron Finch Concerned About Mental Health
The bio-bubble is the best way to go in such times as it allows sports to take place and for players to make a living. On the other hand, it also poses challenges for the players as their mental health will be put to the test.
Australian captain Aaron Finch is concerned about his players as they are going to be spending a lot of time in bio-bubbles in the next 6 months. Once they complete their tour of England, a number of players will fly to the UAE to take part in the2020 IPL. The IPL is a 6 week long tournament and players will once again have to be in a bio-bubble.
SportsTiger
Finch says the player's mental health will have to be carefully monitored and their sports psychologist Michael Lloyd will have his work cut out. As of now, Lloyd has customized plans for each player. One of those plans is to educate all of the players to keep a close eye on their teammates and notice when something is off.
We will have to wait for a few months to see how the players cope in the bio-bubble.