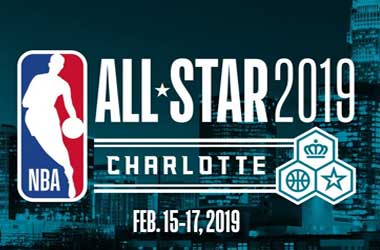 The NBA-All Star game continues to be one of the most anticipated games every season as the fans get to pick the best players in the league who will then join forces to see the Western Conference All-Stars take on the Eastern Conference All-Stars in a mouth-watering clash.
The All-Star team is decided by a public vote where fans get to vote for their favourite players. Voting started on December 25th and will run till Jan 21.
The fans will take a 50 percent weight-age in deciding the top 10 All Stars who will play the game. The remaining 50 percent is broken down into 25 percent each which is decided by an elite media panel and current NBA players.
WCNC
Western Conference All Stars
There's no surprises when it comes to the number one player in the Western Conference ratings. LeBron James once again leads the pack by a massive margin and it is highly likely that he will once again be an All Star captain as the player with the most votes will assume leadership responsibility.
Stephen Curry is in second place but he has a lot of catching up to do if he is going to challenge James for the number one position.
The 2018 All Star game saw Curry and James captain their respective teams and play against each other. Some of the players who are leading the All Star points ranking in the frontcourt include Luka Doncic, Kevin Durant, Anthony Davis and Paul George.
The players who are leading point guard apart from Curry are Derrick Rose, James Harden, Russell Westbrook and Klay Thompson.
Eastern Conference All Stars
Giannis Antetokounmpo from the Milwaukee Bucks is ranked in first place and close on his heels is Kyrie Irving. Some of the highly ranked front court players include Kawhi Leonard, Joel Embid, Jimmy Butler and Jayson Tatum.
Apart from Irving, players who are doing well as guards are Dwayne Wade, Kemba Walker and Ben Simmons. It is tough to call at this point in time as to who will captain the side as there is no a lot of gap between Antetokounmpo (991,561) and Irving (910,329).
North Carolina will play host to the NBA All-Star game which will take place on Feb 17 at the Spectrum Center in Charlotte. The Western Conference All-Stars look to be the favourites on paper but one can never write-off the Eastern Conference Team.