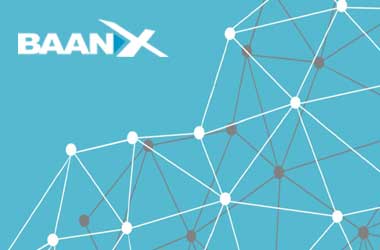 Consumer lending group Baanx is planning to disrupt the traditional banking sector with innovative products related to cryptocurrencies. The financial institution is also planning to allow other crypto-related financial services companies and banking brands to release their crypocurrency related products in its decentralized platform.
By outsourcing and partnering with Baanx.com hundreds and later thousands of businesses will be saving huge time and money in setting up Cryptobank operations tailored to their own needs and adaption curve.
The FCA registered team have over 100 years of Banking and Fintech experience with key Bank sector firms such as JP Morgan, Commerzbank, Mastercard and many others.
Baanx is planning to introduce the following new products:
Crypto-balance Insurance – first to insure cryptocurrencies against hacking and many forms of non-fault loss.
Crypto-Payment Application – mobile app facilitates paying for goods and services at retail shops and online. Furthermore, offers virtual payment card which transfers crypto into local fiat currency at the point of payment.
Crypto-Exchange – 115 coins to be listed for trading, in addition to fiat currencies. To create a fast, reliable (and again insured balance) exchange, which can be trusted by customers. The Baanx exchange will charge extremely low fees for the services.
Highly Secure Wallets – Baanx wallets, with a hedge facility to allow customers to freeze the value of cryptocurrency.
Traditional services – such as consumer lending, savings & investments, as well as an open API, allowing multiple brands to be introduced in a simple and effective manner.
To speed up the plan, Baanx is raising $36,850,000 through an ICO, in 3 phases.
Baanx.com
Baanx operating model
Baanx is building the World's largest cryptobank network, decentralizing accessibility and providing a whole new world of opportunity in the banking sector for anyone who wishes to build their own cryptobank.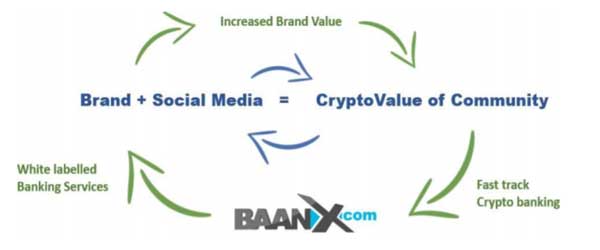 Baanx license acquisition plan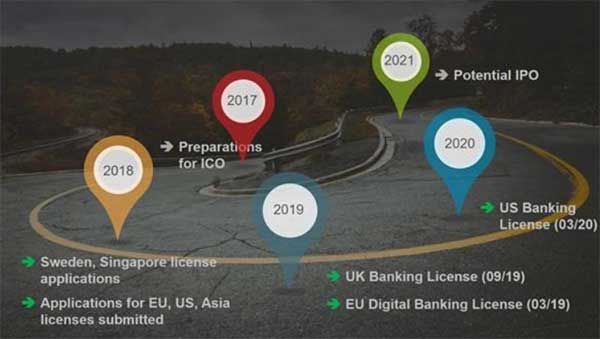 Baanx cryptobank end customer facilities
Accounts – crypto & fiat
Payments – crypto & fiat sending facility
Mobile pay – Any account can be linked to virtual payment card (ApplePay), easy access to pay with crypto at shops & online.
Exchange – Access to best crypto prices across Kraken, Coinbase, Bitfinex, Kucoin and very low fees through an active API.
Savings, lending & investments
3rd party API & Apps
Baanx will offer three levels of cryptobank startups
White label crypto bank
Bespoke cryptobank
Outsourced cryptobank
Baanx (BXX) token
100 Crypto – financial services brands will be released within the first 12 months post-ICO.
BXX will be powering payments to merchants through mobile. 0.1%-0.5% will be the cost per transaction always, charged in only BXX.
Savings interest, investment returns, loan interest and capital payable/repayable in BXX, increasing demand for BXX.
BXX is needed to open a Baanx.com Cryptobank account and all Profits will paid in BXX.
BXX is purchasable (post-ICO) on both the BAANX system and on external exchanges as a utility token.
Pre-sale starts on the 8th April 2018 at 1pm UTC
8% tokens, or 100 million Baanx coins, will be available during pre-sale.
Pre-Sale – 1 BAANX = €0.075 / $0.093 at the Pre-Sale
ICO – 1 BAANX = €0.1 / $0.125 at the ICO
Token Distribution
56% ICO Crowdsales
12% Reserve (locked for 12 months)
6.4% Advisors (locked over 12 months with buy back)
16% Early Investors, Team & Developers (Locked up to 30 months)
9.6% Marketing (mainly post-ICO and with bounty buy back offer)
In a related new, Baanx announced that Preston Junger, founder of Mile Square Labs and blockchain expert, has joined the advisory board. Junger had earlier worked for Yahoo!, Apple, and IAC.
CEO of Baanx Garth Howat said,
Preston is a very welcome long term addition to the Baanx advisory board. With his vast experience within marketing, branding and lately as a blockchain sector expert we expect his help to be substantial in delivering the goals of our exciting project during the coming months and years.
Preston Junger commented,
Baanx is a fantastic project with huge opportunities to drive the daily use of Blockchain services and the uptake of Cryptocurrency use throughout the world. I am confident I can enable them to build relationships with several of the key brands they are looking to enter into the Baanx Platform and Community, as well as provide valuable assistance to their overall growth goals.