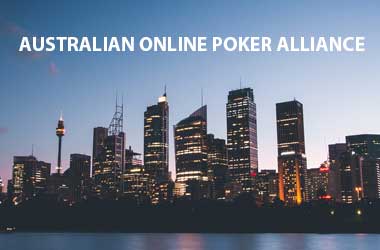 Ahead of the May 18 federal elections, a pro online poker lobby group is urging Australians to support the legalization of online poker in the country. The call comes from the Australian Online Poker Alliance (AOPA), a community-run activist group campaigning for a fun, safe and secure poker environment for all poker players in Australia.
The absence of a regulated online poker market in the country has pushed local players to access illegal offshore sites to play the game.
While legalization has long been on the government agenda, the industry hasn't seen that much progress. Instead, officials are putting in a lot of effort to stomp unauthorized operators out of the market.
The lobby group has discussed the issue with the government on several occasions. During those meetings, politicians assured them that legislation was in the pipeline, but no progress has been made.
Black Market Continues to Operate Despite Crackdown
Figures released in November 2018 showed that 33 operators were forced to pull out of the market as a result of the introduction of tough new penalties. But the AOPA claimed the approach has been ineffective, as new offshore gambling sites still continue to breed after the others left the market.
This prompted the group to call on the local online poker community to let their voices be heard at the polls and extensively campaign for regulated gambling. AOPA founder Joseph Del Duca said the government's failure to regulate online poker has resulted in many Australians turning to the black market, exposing them to potential risks. Del Duca is also urging government officials to back their cause.
Highlighting the benefits of a regulated online environment, the group said whoever wins the election should take action.
Australia Heading for Close Race – Poll
A regulated market will pave the way for more revenue going into the country. At the same time, it will provide a safe and secure environment for Australian poker players. After the election, AOPA promises to ramp up their fight for online poker legalization.
Latest poll results from Essential suggests it will be a neck and neck race between the ruling National-Liberal Coalition and the Australian Labor Party (ALP). The survey, conducted from January 9 – 13, shows each of the party will secure 38 percent of the vote. But the Coalition party (47%) lags behind ALP (53%) when it comes to the two-party-preferred vote.