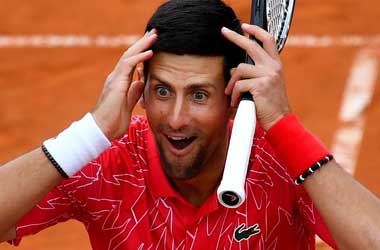 Summary
Australia grant visa to Novak Djokovic for 2022 Australia Open
Aussies protest on social media over special treatment
Australia cancels visa for Novak Djokovic after he lands in Melbourne
The 2022 Australian Open is set to take place from 17 Jan to 30 Jan at Melbourne Park, Victoria. The Australia government made it clear in 2021 that it would only allow fully vaccinated international travellers into the country.
World number 1 Novak Djokovic who has said in the past that he is hesitant to take the vaccination was expected to skip the 2022 Australian Open.
However, towards the end of 2021 there were rumours circulating that Djokovic would be given a medical exemption and would be allowed entry into Australia.
Australia Grants Visa to Djokovic
Earlier this week, reports surfaced that Djokovic was given a medical exemption and granted a visa. The world number 1 who won the 2021 Australian Open was expected to travel to Australia and defend his championship.
The medical exemption to Djokovic did not come entirely as a surprise as the Australian Open needs the biggest names in tennis to play the tournament as it helps sell seats and increase TRP ratings.
Happy New Year! Wishing you all health, love & joy in every moment & may you feel love & respect towards all beings on this wonderful planet.

I've spent fantastic quality time with loved ones over break & today I'm heading Down Under with an exemption permission. Let's go 2022! pic.twitter.com/e688iSO2d4

— Novak Djokovic (@DjokerNole) January 4, 2022
When the Australian public found out that Djokovic was granted a medical exemption and was getting privileged treatment, they protested. Thousands of users took to different social media platforms to call out the Australian government for being two faced and treating Djokovic with a different set of rules.
Aussies all across the country have been protesting over the lockdown and restrictions that they have had to endure in 2021. Victorians have arguably suffered the most as they have been in extended lockdown and the government was not willing to relax any restrictions for the common man. The special treatment of Djokovic has not gone down well and the government has received a lot of backlash.
Australia Cancels Djokovic Visa
The protests appear to have had an impact as the Australian Border Force decided to cancel Djokovic's visa once he arrived at the Tullamarine airport in Melbourne. Australian Prime Minister Scott Morrison also addressed the issue and said "rules are rules, hence no special treatment should be dished out".
Djokovic was detained and held for a number of hours at the airport and was not allowed to leave the airport. His father has called for Serbians to protest the treatment of the world number one!