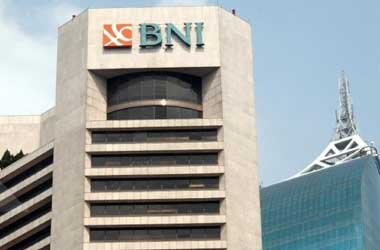 BNI bank (PT Bank Negara Indonesia Tbk or Bank Negara Indonesia) has selected Singapore based Anquan to build blockchain applications for remittance and trade finance. Notably, Anquan's private, permissioned blockchain technology is powered by Zilliqa (ZIL), which is the blockchain protocol with the highest throughput.
By deploying blockchain technology based remittance and trade finance system, BNI takes a lead in technology innovation in Indonesia, the fourth largest populated country in the world.
The advantage of the Anquan blockchain network is that it can process thousands of transactions per second. Furthermore, it is protected by hardware based security. This provides the highest level of privacy and safety to the network.
BNI expect the remittance platform that will be built by Anquan to be efficient and cost effective for Indonesians who live outside their homeland. Last year, BNI's remittance business reported a transaction volume of $74 billion, up 10% from 2016. The state-owned bank also looks forward to develop a Smart Letter-of-Credit (LOC) application based on the Anquan blockchain. The bank believes that a Smart LOC will put an end to the paper-intensive cumbersome process being followed presently. The Smart LOC, according to BNI, will enable exporters and importers to share business related information on a private distributed ledger and automatically process trade deals according to the terms mentioned in the smart contracts.
BNI's trade finance division processed $40 billion worth business in 2017, an increase of 25% from 2016. The contract between BNI and Anquan was signed at the bank's headquarters in Jakarta. The function was attended by ambassadors, senior bank officials, and Adam Suherman, CEO of Adamobile, the Indonesian partner of Anquan.
Anquan team stated that they are very much excited by the benefits that will be delivered to both corporate and individual clients of the bank by blockchain based applications. Anquan team announced that they look forward to work with the bank's technology and business management teams.
Anquan is building private, permissioned blockchain applications for shipping, supply chain, and financial services industries. Zilliqa use sharding technology to achieve several thousands of transactions per second. Furthermore, Zilliqa is also developing a new smart contract language to overcome the security related issues with the current smart contracts.