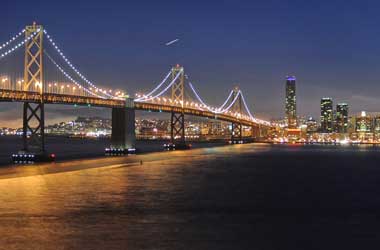 Collegiate star players may soon be able to fetch lucrative endorsement deals after the California State Assembly unanimously passed legislation that would allow student-athletes to profit off their own name and popularity.
Voting 72-0, the assembly passed SB 206 – more widely known as the "Fair Pay To Play Act". This new bill is seen to effectively pave the way for college athletes from UC Berkeley, Stanford, the University of California, Los Angeles and the University of Southern California, among others, to enter endorsement deals with brands and businesses.
Championed by high-profile backers such as Bernie Sanders and LA Lakers star LeBron James, the Senate had already passed a version of the bill in May, voting 31-5. If successfully passed into law, the act is poised to take effect January 1, 2023.
KTLA 5
Senator Nancy Skinner, the primary sponsor of SB 206, said the chambers are slated to reconcile the differences in their respective versions of the bill soon. After that, the legislation will be forwarded to the office of Governor Gavin Newsom for his approval and signature, within 30 days.
The Fair Pay To Play Act allows collegiate athletes to profit off their own name and image by entering rewarding endorsement contracts, without fear of being stripped of their scholarships or being rendered ineligible for financial grants.
However, a few provisions still need to be ironed out, including concerns on potential conflicts between school deals and athlete obligations when it comes to exclusive apparel contracts, among others.
NCCA Actively Lobbying Against Fair Pay To Play Act
The legislation has not gained the favour of the National Collegiate Athletic Association (NCAA). In a letter, NCAA President Mark Emmert had urged lawmakers to postpone their decisions on the bill in early June, as the body was still crafting its amateur policies.
Emmert said that if the bill is passed, the NCAA would be forced to bar California colleges from its championships, citing the state's unfair advantage when it came to athlete recruitment. The regulator explains that more collegiate players will likely be inclined to accept scholarship offers in California, with the new law in place, lured by the earning potential of endorsement deals they could fetch while playing for their respective universities.
NCCA will likely lobby Governor Newsom to throw out the legislation. In the event of a gubernatorial veto, the Assembly and the Senate may opt to override the rejection if they had the support of a majority of the state's lawmakers, however, such has not happened since 1979.