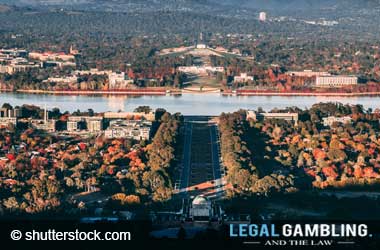 In response to an unflattering report on the gambling industry, the government of the Australian Capital Territory (ACT) will be introducing new reforms that aim to curb problem gambling.
ACT attorney-general Gordon Ramsay hopes that these amendments will be in place by December. One of the amendments will be an updated definition of problem gambling which is currently ambiguous and open to interpretation.
Ramsay stated that the guidelines will be clearer and they will help workers in gaming establishments to spot and deal with problem gamblers. Club employees will go through "better training more often".
The areas of enforcement, self-exclusion, and the mandate of gambling contact officers will also be strengthened in the regulations. There are currently around 150 gambling contact officers in the territory who respond to problem gamblers and are the first contact points for customers. The new regulations will require that a trained member of staff must be on the casino floor when a poker machine is operating. Gambling contact officers are employed by the clubs but it is expected that the government will offer financial support to help pay for their training.
Regulations With Penalties
Ramsay said that he would also introduce changes that would give the gaming regulator the authority to impose stiff penalties. ACT's gambling regulator was recently the center of controversy when Raiders Club had their fine overturned in favor of a formal reprimand after they were found to have breached poker machine laws. Professor Laurie Brown lost over $200,000 at the Raiders Club in Belconnen and the ACT Gambling and Racing Commission discovered that the club failed to record the signs of Brown's gambling addiction on eight separate occasions. The ruling was very disappointing for Ramsay who says that changes will be coming in the area of enforcement.
An ACT spokeswoman said that there will be updates to the self-exclusion scheme. These changes will make it easier for gaming establishments to deny entry to customers who voluntarily asked to be barred from entering the establishments but changed their minds later on.
More Consultation Needed
Consultations with representatives from the gambling industry, the community, and other experts will commence in September. Gwyn Rees is the Clubs ACT chief executive and she stated that there have already been discussions between the government and the association that were focused on extending the rules regarding self-exclusion into Queanbeyan clubs. However, they haven't yet received any commitment from the government.