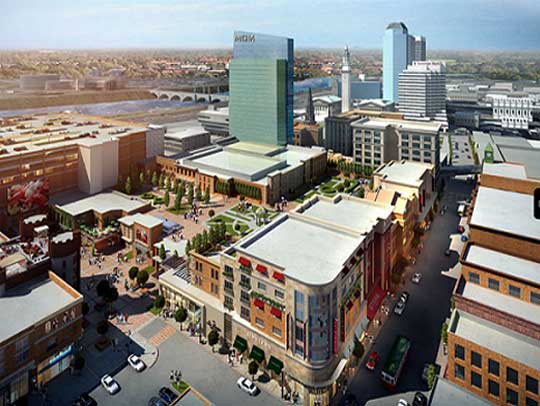 The $950 million MGM Springfield casino resort faced a lot of opposition during the last couple of months owing to the fact that its parent company MGM Resorts decided to make significant changes to the initial $800 million casino proposal.
MGM Resorts decided to chop and change a number of different facets of the project due to the rising costs associated with construction and also due to the fact that the sudden licensing of a 3rd casino in Connecticut would eat into the player traffic and revenue that the MGM Springfield casino was looking to poach from Connecticut's gambling industry.
MGM Springfield decided to reduce its overall plan by over 11 percent and this caused serious concerns for the state government as the reduction would result in a loss of employment opportunities and revenue generation.
The state government had summoned senior officials from MGM Resorts and MGM Springfield to ascertain if the company was fully committed to the Springfield project and asked for specific information as to why the project was being reduced by eleven percent. MGM Resorts not only assured the state government of their commitment towards MGM Springfield but stated that they would increase the budget from $800 million to $950 million to ensure that the project is completed at all costs. MGM Resorts also assured the state gaming commission that the eleven percent reduction would in no way diminish the quality, standards or facilities that the MGM Springfield project would offer its customers.
The statement gaming commission reviewed all the proposed changes and in the end decided to give MGM Springfield the go ahead to proceed with its demolition and construction plans. In a statement, Stephen Crosby, Massachusetts Gaming Commission Chairman said
We can always second-guess, we can always change our minds. If an issue comes up in the design that we think is a material change that we have a problem with, we can raise that.
MGM Springfield will first look to demolish a number of buildings including Howard St. Primary School and the boarding house which is situation on Bliss Street. Some of the existing buildings will not be demolished but redeveloped, while detailed landscaping projects will be carried out. A new storm water management system will also be implemented and if everything goes as per plan, then the MGM Springfield facility should open its doors to the public before the end of 2018.