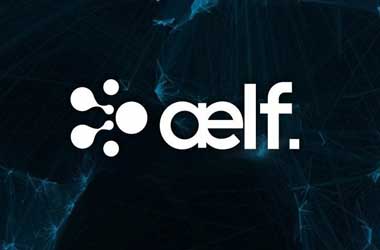 aelf (ELF), the company offering next generation cloud computing based on block chain technology, got listed in Bitfinex crypto exchange yesterday. The ELF token is also trading on major exchnages such as Binance, Huobi, Bibox, KKEX, gate.io, BigONE, CEX, and OKEx. The company has announced a bounty program, nicknamed Azeroth that enables crypto enthusiasts to grab free ELF tokens. The invite based system can be completed only through referrals.
Assignments include, but not limited to, propaganda activities in Twitter and Telegram. The referral link, provided in the 'Influence Points' tab, can be used to spread the news about the coin. The reward can be claimed after one month of earning. The tokens will be sent to the ETH address provided while filling the profile details. ELF is an ERC20 coin. So, it is held within ETH addresses. The bounty program will run for 3 yrs.
The aelf platform is a decentralized cloud computing block chain network designed to bring three major innovations to the block chain industry. They are resource isolatability for smart contracts, addition of scalable nodes and a self-amending governance model to ensure the smooth adoption of new updates to the system.
Isolatability for smart contracts allows each smart contract to run on its own side chain to increase speed and efficiency of the blockchain network. Scalable nodes enable more complex calculations to be completed. Self-amending governance model ensures smooth adoption of new updates to the system. The self-governance model allows token holders to vote on proposed changes based on their percentage of partnership in the project. That incentivizes the self-evolution of the aelf ecosystem.
Zhuling Chen, aelf co-founder said
"Our vision is to establish a blockchain 'Central Business District' where different industry applications have dedicated chains to serve their specific needs. As we bridge the gap between technical capability and commercial requirements, aelf is also committed to giving back to the highly-engaged community that has helped support our plan to unleash commercial values on a performance multi-layer blockchain system."