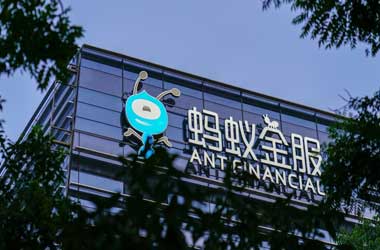 Billionaire Jack Ma who is the chairman of the Alibaba Group has been very interested in what blockchain technology can do for global finance.
His firm Ant Financial recently launched a blockchain-based money transfer service between Hong Kong and the Philippines. The remittance service is being carried out in partnership with Philippines' Globe Telecom – GCash and Standard Chartered Plc.
Jack Ma is very optimistic about blockchain technology but not as positive about bitcoin. Blockchain uses a public ledger that allows for maximum transparency and speed in financial transactions and Ant Financial leverages this technology to make remittances between the Philippines and Hong Kong.
The demand for these services is expected to be massive as many Filipino migrant workers will be happy to use the Ant Financial service that is both cheap and fast.
Ant Financial has been dabbling around with blockchain for years now. In 2016, Ant Financial with Ma's guidance hoped to use blockchain technology to help clear up the mess of Chinese charities that were not so open to financial scrutiny. They wanted to use it to allow for greater transparency in charitable dealings. However, all of these were limited attempts at implementing blockchain technology to niche problems. With Ant's new venture, Ma is finally bringing blockchain technology into the mainstream.
CNBC Life
Big Business For HK-PH Transactions
The remittance between Hong Kong and the Philippines is big business, mainly from migrant workers sending money home. The total amount being sent to the Philippines from Hong Kong on average each year is around $561 million. Banks and money transfer services take a nice cut from this revenue as a majority of them charge around HK$18 for each transfer. That fee does not take into account additional fees like currency conversion fees which can quickly go up. However, Ant Financial promises to put an end to this.
The new blockchain-based service does the same transfer nearly-instantly and at almost no cost. This makes it very attractive to most migrant workers and even to those who are just sending money from Hong Kong to the Philippines. At this point of time, the service is currently limited to between Hong Kong and the Philippines.
In a statement, Ma said
This comes from a promise I made a long time ago when Alipay was just launched. I have Filipino friends who asked me when they could use Alipay to send money home because it was too expensive through banks, which charge too much