Legal Canadian Binary Options and Brokers for 2023
Important Information For Canadian Traders
Binary Options Trading is Illegal In Canada..There are NO Binary Option Brokers who hold a valid license to operate in the country. We will notify you if the situation changes.
Rank
Broker
Offer
Trade Now / Review

Deposit: $10

Payout %: 90%

Trade Now!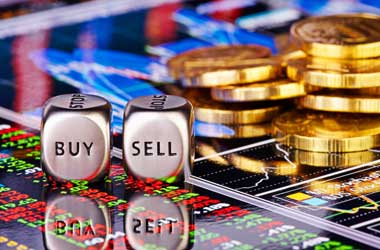 Canadians wishing to get involved in binary options are wondering if it's legal to trade binary options in Canada and whether legal brokers operate within the country. This subject matter is rather confusing because there are multiple and often conflicting sets of rules. Deducting whether binary options are legal in Canada can be hard when looking at the existing rules.
The rules are confusing because they don't stop Canadian binary options traders to use the services of brokers from other countries. And, despite the fact that there is not a single direct reference to binary options being illegal in the Canadian law, the authorities note that Canada does not have licensed and regulate binary options brokers.
Couple of years ago, Canadian traders had lots of options for binary options brokers located offshore. Brokers from fairly reputable jurisdictions like Japan or Cyprus have always welcomed Canadians. Canadian traders also turn to brokers that are licensed in not so reputable licensing jurisdictions like St. Vincent & Grenadines, British Virgin Islands and Belize. All in all, Canadians have very legitimate and good options where to trade.
Frequently Asked

Questions
Here you can find answers to frequently asked questions concerning the legality of binary options in Canada.
Are Binary Options Legal in Canada?
Can the government go after Canadian binary options traders?
Does legal means regulated?
Do Canadians have to be concerned about singing up with an offshore broker?
Can I find a list of reputable brokers?
Can a broker acquire a license in Canada?
Can I seek help from the Canadian financial governing bodies?
What is the national financial authority?
What assets should Canadians trade?
Are there any hints that Canadian authorities will regulate the binary options market in Canada?
The Aspects on Which You Should Base Your Broker Selection
There are many pros and cons to look for in a broker, but five aspects are the key aspects you should consider when two brokers are tied for your money. In case you can't decide between two good brokers, look for the following.
Deposits and Withdrawals
You are getting involved in binary options to make a profit, right? Therefore, it is important to look for a broker that has minimal or no fees regarding transactions. Also, it's recommended to go for the broker that offers transactions in Canadian dollars so that you don't have to lose money on the currency exchange.
Types of Options
The average binary options trader is interested in a couple of options even though the broker offers dozens of trading options. In general, if you want to grow your profits look no further than brokers that offer options like Doubling Up, Rollover, Boundary, No Touch, One Touch, High/Low etc.
Website
A user-friendly platform as well as the option to use a demo account first is important too. Demo accounts help traders to get a good sense of the platform and the entire service. It's like a test run before deciding to deposit real money and start trading. Go for the brokers that offer demo accounts, test their platform and then decide.
Tools and Resources
The more you learn, the better trader you are. Although you can find resources all over the internet, a broker that has a rich library of learning resources is a recommended. Having all the important information on one place can facilitate your learning process.
Customer Service
Prompt 24/7 customer service response is important when dealing with an offshore broker. Brokers usually offer live chat or telephone service to address problems quickly. Also, a broker needs to have a reputable and professional customer support team, which can be easily ascertained by looking for other trader's opinions.
How To Start Trading
Start with a small capital first because binary options don't require much to get started. That is one of the beauties of binary options trading. A you learn and you improve your trading skills, you will want to risk higher amounts of money, which is a very natural temptation in a trader. If your budget allows it, do it. But, remember that this means increased potential for loss. The best practice here is to always evaluate how much you can afford to lose.
When you have decided how much money you can set aside to get started, decide whether you are going to accept a bonus. Brokers love to give bonuses to traders, and usually these are very helpful as a budget boost. But, some bonuses have been created as drawbacks. The drawback is usually spotted when you want to withdraw your profits only to see that you haven't met the terms & conditions set out for the bonus. Such bonuses are not worthwhile at all.